Juneteenth events offer exhibits, music, storytelling and more
6/16/2022, 6 p.m.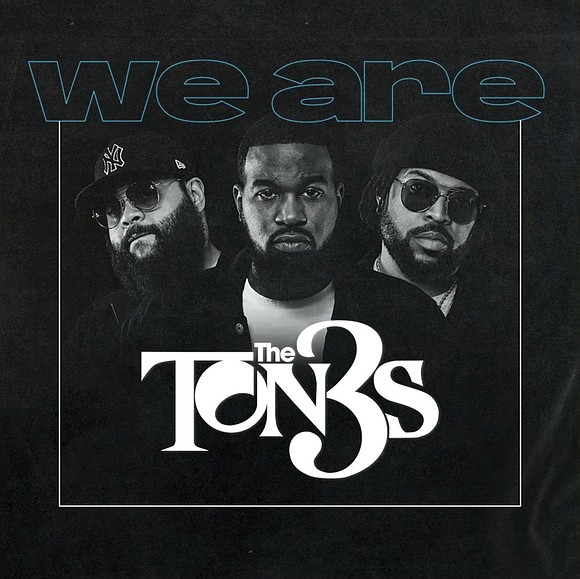 From storytelling to festivals and fireworks, a bevy of Richmond-area activities are planned to mark Juneteenth, the national holiday celebrating the end of slavery.
Dating back to June 19, 1865, when Union troops arrived in Texas and announced freedom for slaves in accepting the surrender of the last Confederate state, the holiday falls on Father's Day this year and will extend into Monday, June 20.
The menu of mostly free events, by date, includes:
Friday, June 17
9 a.m. Freedom on Paper, a 10-day exhibition of rare, pre-Civil War registers of free Black and multi-racial individuals who had to provide the information to live in Virginia, Library of Virginia lobby, 800 E. Broad St.
6 p.m. Juneteenth Fashion Show and Pop-Up Shop, three-hour event with proceeds benefitting the nonprofit Unique Resource Center, $15 to $50, Sarah's Den, 24 E. Broad St.
8 p.m. "Jubilation in June," a three-day city Parks and Recreation event, opens with the Legacy Band performing, Dogwood Dell in Byrd Park
Saturday, June 18
"Jubilation in June," continues with two events 10 a.m. to 2 p.m. "Shared History in Stories," 17th Street Market. Features storytell- ing and presentation of the play "Journey to Freedom" by students from the Journey-Mapping Your Career Program. At 8 p.m., KOS or Kings of Swing Band performs, Dogwood Dell.
1 p.m. The Long Walk Home, Danita Roundtree Green will discuss Transformational life narratives and lead a storytelling activity to reduce generational trauma. Pamunkey Regional Library, Atlee Branch, 9212 Rutlandshire Drive.
3 to 10 p.m. Sounds of Freedom Juneteenth Gospel Concert and Health Fair, lawn at Virginia Union University, 1500 N. Lombardy St. Featuring music of Donte McCutcheon & Levitical Priest, the Ingramettes, Earl Bynum, JR Nelson, Peggy Britt and Latter Reign and the Virginia Union Gospel Choir.
4 to 10 p.m. Henrico County Celebrates Juneteenth, Family-friendly festival, Dorey Park, off Darbytown Road in Eastern Henrico. Features live music, history exhibits, a kid's zone, food vendors.
8 to 10 p.m. Jubilee Soiree, Foodie event to benefit the RVA Homeless Intervention Program. Features the specialty dishes of five Richmond area chefs, $10, Charlotte's Deli, 200 S. 10th St.
Sunday, June 19
8:30 a.m. to 3 p.m. Juneteenth Freedom Day, a celebration hosted by St. Peter's and St. John's Episcopal churches. Event begins with songs and prayers at St. John's, 2401 E. Broad St., then a March for Unity to the Peter Paul Development Center, 1708 N. 22nd St., for worship, followed by lunch, games and fellowship.
11 a.m. Juneteenth Love Movement Social Event, festival featuring live music from Mighty Joshua and The Zion #5 and JTucker & The Krewe; City Dance Theatre performances; and DJ Adapt. Hardywood Park Craft Brewery, Over- brook Road and Ownby Lane in North Side.
3 to 8p.m.Juneteenth RVA Black Bar Crawl, features tour of eight Black-owned restaurants, $10; tickets available at Main Street Steakhouse, 1112 E. Main St., day of event.
4 to 10 p.m. "Jubilation in June," family- friendly festival and fireworks at Deepwater Terminal on the James River, 3101 Wharf St. Featuring Grammy-nominated The Hamiltones, a popular North Carolina soul, gospel and R&B group, and Richmond jazz and gospel keyboard artist Bee Boisseau.
Sunday, June 26
10 a.m. to 4 p.m. Black Woman Flea – Juneteenth Market, Entertainment, children's activities, vendors, 4630 S. Laburnum Ave., Henrico County.
4 to 9 p.m. Elegba Folklore Society Presents Juneteenth 2022, Youth Summit, live entertainment, vendors, African Burial Ground, 1540 E. Broad St.; $5 for adults, children free.