Richmond plans to hold a second casino vote in November, despite state budget's language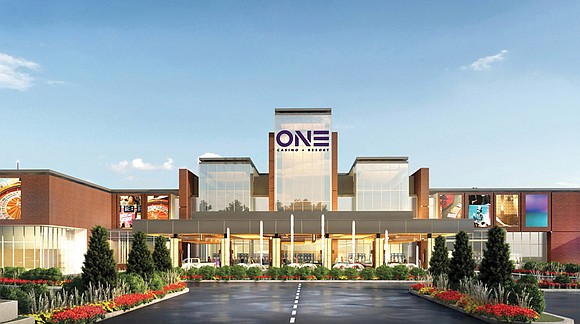 Gov. Glenn A. Youngkin refused to intervene to help Richmond gain a second chance to secure a casino-resort, which aids those seeking to have the casino go to Petersburg and leaves advocates for a Richmond casino fuming.
While the governor sent nearly 40 amendments to the two-year state budget for the General Assembly to consider, he never touched the language that legislators adopted in hammering out the final version.
That language bars Richmond from holding a second referendum for at least a year and bars the casino-regulating Virginia Lottery from considering an application for a Richmond casino license for at least 12 months should the issue get on the Richmond ballot and pass.
The approved language clears the way for the legislature's watchdog, the Joint Legislative Audit and Review Commission, to conduct a study to determine if Petersburg would be a viable site.
Legislative advocates such as state Sen. Joseph D. Morrissey, who represents both cities, want to give the Cockade City the first opportunity to secure a casino-resort after Richmond voters narrowly rejected the proposal last November.
Richmond is moving ahead to hold a second vote in November on the proposed $565 million casino-resort for South Side, despite the state budget language.
City Hall earlier this year obtained a court order to put the issue on the ballot, and City Registrar Keith G. Balmer has said that absent any countervailing order, he is moving to include the casino referendum on the ballot that will be printed and available before early voting begins Sept. 23.
The state NAACP and its Richmond branch are supporting the second vote and encouraging City Hall to go to court if necessary to hold the re-vote to determine if Richmond residents are now prepared to support the casino proposal from Black-owned Urban One, a media company based in Maryland.
"This is a business issue – an economic development issue," said state NAACP President Robert N. Barnette Jr. "We will not be derailed or deterred in our fight for economic opportunity and growth that benefits every single citizen of Richmond."
Richmond VA Branch NAACP President James E. "J.J." Minor III concurred.
"Why wouldn't we give those who live, work and play here the ability to vote on the future of this project, especially when Urban One hasn't asked for a dime from the Commonwealth or any taxpayer for this project?" Mr. Minor said.
Political strategist Paul Goldman, who supports the re-vote, has urged City Council to put a second referendum on the ballot that would ask voters to approve earmarking any tax money earned from a casino, if one were built, to renovating or replacing Richmond's aging school buildings.
While council is considering two proposed policy positions spelling out how future dollars from a casino might be used, none of the members have responded to Mr. Goldman's proposal or advanced legislation to put it on the ballot in November.
One policy position that the council is considering would direct that one-third of the tax revenue derived from a casino be used to benefit the public schools. The other policy position would direct that two-thirds of the tax money from a casino be used to reduce real estate taxes by two cents and to pay for school and community infrastructure needs.