Cityscape: A home to celebrate
Slices of life and scenes in Richmond
3/31/2022, 6 p.m.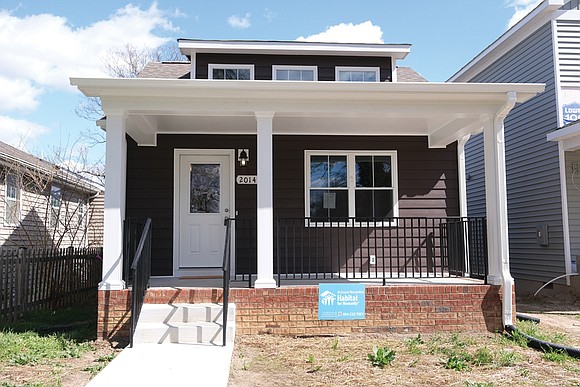 Plenty of reasons to celebrate. That's the situation for the Richmond Metropolitan Habitat for Humanity, a local nonprofit that works to create more affordable housing.
For one, this home at 2014 Newbourne St. in the city's East End, is one of the first two in Richmond Habitat's new affordable rental program. The program caps rent on homes at 25 percent of a family's income. The nonprofit housing developer held a ribbon-cutting March 24 to showcase the new home and the program.
Richmond Habitat also is celebrating the completion of two new homes in Highland Park, at 2008 and 2010 5th Ave., that are being sold to two people who provided "sweat equity" by participating in the construction work.
Richmond Habitat also is celebrating its biggest gift ever — $4.5 million from author and philanthropist MacKenzie Scott. Richmond Habitat is one of 83 local Habitat for Humanity affiliates across the country sharing in Ms. Scott's total donation of $436 million.
"Access to affordable housing is at a crisis level," Mary Kay Huss, chief executive officer of Richmond Metropolitan Habitat for Humanity, stated in a news release announcing what she called a "transformational donation" that will help the organization to achieve its goal of doubling the number of income-limited families becoming owners of homes or paying low enough rent to build a nest egg to become future owners.
"We are stunned by this generosity," Ms. Huss stated. "It is truly incredible. Over the next five years Richmond Habitat plans to leverage the money to acquire additional properties and construct homes at a faster pace, as well as to expand the home rental program.