Players' fortunes rise with the NFL draft; others seeking free agent contract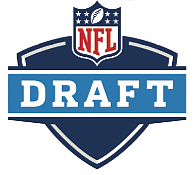 If Jahan Dotson does in the NFL what he did in college, the Washington Commanders' first season could have fans dancing in the aisles at FedEx Field.
The smallish (by NFL standards) Dotson, a wide receiver from Penn State University, becomes the newly named Commanders' first ever draft pick, coming in the first round and 16th overall. The draft was held in Las Vegas from April 28 through 30.
Unlike many other first round picks, Dotson did not attend the draft. Instead, he was home watching NBA game on television when he got a call from Washington Coach Ron Rivera.
After wearing No. 5 at Penn State, Dotson will don Washington jersey No. 1, underscoring the fact he is the Commanders' first draft selection.
He arrives in D.C. with sparkling credentials. As a Penn State senior, Dotson caught 91 passes for 1,182 yards and 12 touchdowns, earning All-Big 10 honors.
"I approach the ball as if it's a million dollars," he said in his post-draft interview. "It's a million dollars in the air. If you want it, you go get it."
The Commanders are hopeful Dotson will join wide receiver Terry McLaurin to give newly acquired quarterback Carson Wentz a pair of exciting deep threats.
At the NFL Combine, Dotson was measured at 5-foot-10 5⁄8 and 178 pounds. That stirs memories of Washington's beloved "Smurfs" from the 1980s.
In 1982, the Washington "Smurfs" — undersized Alvin Garrett, Virgil Seay and Charlie Brown — created havoc for defenders with their speed and elusiveness and delighted fans with their flair.
Dotson's other Combine measurements were 4.43 seconds for the 40-yard dash, a 36-inch vertical leap, 10-1 in the standing long jump and 15 bench press reps at 225 pounds.
Dotson is the first wide receiver to be drafted by Washington in the first round since Rod Gardner out of Clemson University in 2001.
Other wideouts taken by Washington in round one have been Michael Westbrook (1995), Desmond Howard (1992), Art Monk (1980) and Charley Taylor (1964).
WhatchutalkinboutWillis? Many fans were shocked that Liberty University quarterback Malik Willis fell all the way to the third round in last week's draft. He was finally taken with the 86th pick by the Tennessee Titans.
Most mock drafts had Willis going in the first round, even as high as second overall by Detroit. Willis was in attendance for the opening round, but watched the remainder
from a Vegas bowling alley. In Tennessee, Willis will battle Ryan Tannehill for the position.
Willis can take heart in the fact that Tom Brady was drafted in the sixth round (1999), Russell Wilson in the third (2012), Johnny Unitas in the ninth (1955) and Bart Starr in the 17th (1956). You never know.
Calling the HBCUs: Virginia State University safety Will Adams did not hear his name called, despite putting on a head-turning show at the HBCU Combine in Mobile, Ala. Adams is still seeking to sign a free agent contract. In the meantime, he has accepted an invitation to attend the Miami Dolphins' rookie mini-camp. He also had an invitation to attend the Atlanta Falcons' rookie mini-camp. The Dolphins' rookie mini-camp will be May 14 through 16 in South Florida.
Already, Norfolk State University defensive tackle De'Shaan Dixon has signed a free agent contract with the Jacksonville Jaguars. Dixon was All-MEAC this past season for the Spartans while racking up 54 tackles, including 12.5 for losses.
Two HBCU players that were drafted were Fayetteville State University cornerback Joshua Williams and South Carolina State University cornerback Decobie Durant.
Williams went to the Kansas City Chiefs and Durant to the Los Angeles Rams, both in the fourth round. No HBCU players were selected last year.
Georgia on NFL's mind: Incredibly, five defensive players with the University of Georgia Bulldogs were taken in the first round, led by the No. 1 overall selection, lineman Travon Walker, who was picked by Jacksonville. Four more Georgia players were called in the second and third rounds.
Close to home: University of Virginia tight end Jelani Woods was taken in the third round by the Indianapolis Colts. Woods caught 44 passes for 598 yards and eight touchdowns this past season for the Wahoos.
Woods became a Combine celebrity, measuring 6-7 1⁄8, weighing 253 pounds, running the 40-yard dash in 4.61 and pushing 24 bench press reps at 225 pounds. In Indianapolis, Woods could rival former Virginia Commonwealth University basketball player Mo Alie-Cox for playing time.