2 artistic directors join Virginia Repertory Theatre
Todd D. Norris and Rick Hammerly will join Desirée Roots, a Richmond-based jazz singer and actress, as artistic directors for the Virginia Repertory Theatre. The team will lead all artistic aspects of Central Virginia's flagship professional theatre.
"In addition to the selection of our theatrical programming, Virginia Rep's artistic leadership will now include a focus on community engagement and the development of our next generation of theatre artists and audiences," William H. Carter, chairman-elect of the board and its selection committee.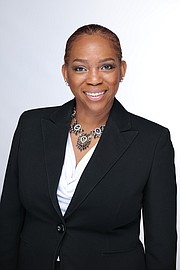 Ms. Roots was named artistic director of community in November 2021 and works on programs that connect youths with community health and wellness programs, as well as the theatre's Inclusion, Diversity, Equity and Access programming.
Mr. Norris, artistic director of education, and Mr. Hammerly, artistic director of programming, will assist the company in "returning to its roots". The company's mission in 1975, as Theatre IV, was "to seek national caliber excellence equally in four areas: the arts, education, children's health and community leadership."
"We're extremely pleased with our selection and the dedicated work of our committee," Mr. Carter said."
Mr. Norris is an American theatre director, educator, writer and actor. He served as president of the International Museum Theatre Alliance and continues to act as an adviser. He comes to Virginia Rep from the Children's Museum of Indianapolis, where he was named associate vice president of Interpretation and Family Programs in 2018 to oversee cooperation between the Museum Theatre and Interpretation department and the Public Events and Family Programs department. He previously served as a director at the world's largest children's museum from 2013 to 2018. While there, he was responsible for fiscal management, artistic direction for its professional children's theatre seasons, coordinating holistic approaches to gallery performances in col- laboration with exhibit design staff, and overseeing quality for hundreds of daily programs.
Mr. Hammerly has worked as an award-winning, Washington, D.C.-based actor, director, filmmaker and arts manager for more than three decades. He received a 2018 Helen Hayes Award for his direction of "Lela & Co.," and a 2020 Helen Hayes Award nomination for his direction of "Agnes of God," both for Factory 449. In 2015-16, he was selected to participate in The Shakespeare Theatre Company's inaugural Directors' Studio program. His debut film, "signage," which he wrote, directed and produced, has screened in over 60 film festivals worldwide, and received six film festival awards and was subsequently licensed by MTV's LOGO Channel.
Mr. Hammerly is a founder and the current producing artistic director of Factory 449, a professional, theatre company created in 2009. Factory 449 is the recipient of multiple Helen Hayes Awards.