Intervention group secures funding to address gun violence
George Copeland Jr. | 10/27/2022, 6 p.m.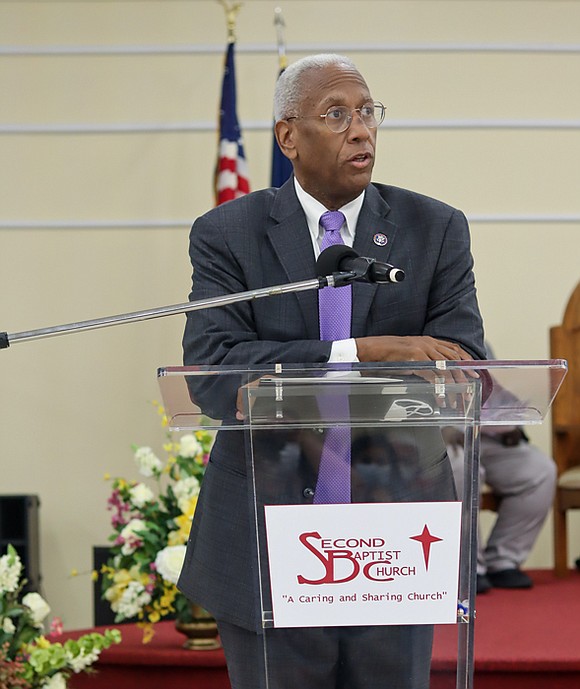 A new plan to prevent gun violence is underway in Richmond as well as funding to support the initiative.
Richmonders Involved to Strengthen Our Communities, an organization of community and religious groups, announced Tuesday that two-thirds of the funding for the Group Violence Intervention (GVI) framework, more than $300,000, has been secured through collaboration with the recovery group REAL LIFE.
"The city no longer needs to fund or administer GVI," said Second Baptist Pastor and RISC member Ralph Hodge. "They just need to cooperate and support REAL LIFE as they help to make our city safe."
Grants from the U.S. Attorney's office and the Virginia Department of Criminal Justice Services have provided half of the GVI funding received so far. The grants, which were awarded to REAL LIFE in July, account for two-thirds of the roughly $500,000 needed for the full two-year GVI project, according to REAL LIFE Director and Founder Sarah H. Scarbrough.
This new development comes after years of attempts by RISC to convince Mayor Levar M. Stoney to use GVI to address gun violence in the city. The funding so far has allowed REAL LIFE to sign and begin a contract last month with the National Network for Safe Communities to implement GVI in Richmond.
The city government's participation is now one of the last components of the GVI that RISC and REAL LIFE are seeking as they work to establish the community roles and boards necessary to ensure the plan's success by December 1st.
"We're very hopeful," Dr. Scarbrough said. "Do we have to have them? No, but we want to be partners of people in this city that could all come together to bring this and other programming forward."
If implemented, the GVI would be one of several initiatives seeking to prevent gun violence developed in recent years, including a service from city officials focused on Richmond youth, a Violence Interrupters program led by the Richmond Police Department and a RVA Gun Violence Prevention Framework from Virginia Commonwealth University.
U.S. Rep. A. Donald McEachin, who last year provided nearly $1million in funding for the RVA Gun Violence Prevention Framework, voiced his own support for ending gun violence at the assembly. On Tuesday he referenced federal efforts to address gun violence and stressed the need for the public to keep elected officials aware and active when it comes to addressing the community's concerns.
"I am encouraged to see all of you here tonight," said Rep. McEachin, who is running for re-election for his 4th District Congressional seat on Nov. 8. "Let's get together. Teach me what you're doing."
While RISC's efforts to see the GVI framework implemented are beginning to see progress, other campaigns have stalled. Despite convincing Richmond officials to allocate $300,000 in funding for mobile homes replacements and repairs as part of a budget amendment, the money has yet to be distributed to those in need.
Concerns also were raised about the dedicated funding stream created last year for the Affordable Housing Trust Fund, with RISC officials believing the city isn't following the Ordinance that first created the Trust Fund stream, leaving those most in need of housing.
RISC members and 5th District Councilmember Stephanie A. Lynch voiced their frustrations with the state of housing in Richmond and the lack of preparation from city officials, amid ongoing evictions in the city and the upcoming winter season.
"It irritates and it burns me up inside that there is a lack of urgency," said Ms. Lynch, who promised to vote in favor of the $300,000 allocation during RISC's Nehemiah Action Conference months earlier. "We need that follow-through. We can't do it without your voices, without the voices of the people."
These campaigns will be a major focus for RISC during the Richmond City Council meeting on Nov. 14, with officials urging members to attend and seek answers on these discrepancies and call for the city's participation in the GVI program.