Jackson Ward tour reflects district's influential past
9/22/2022, 6 p.m.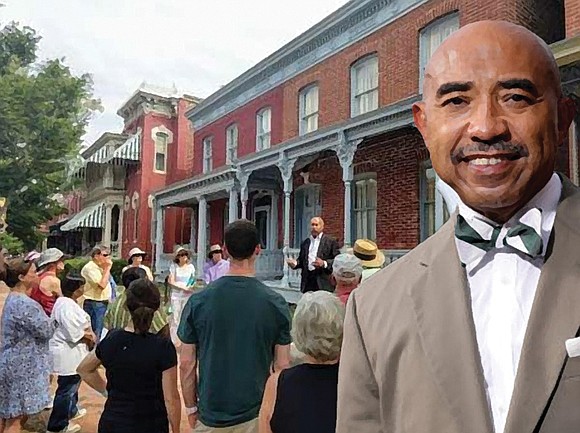 By the turn of the century, Jackson Ward was bustling with Black-owned businesses and banks, inspiring the terms, "Black Wall Street" and the "Harlem of the South," long before some cities even had Black businesses.
The neighborhood quickly became a hub of business activity for Jackson Ward. But there's so much more to the historic neighborhood. Popular local radio host Gary Flowers should know.
The eighth-generation Virginian and a fourth-generation Jackson Ward resident, will guide a 20-stop walking tour "Walking the Ward with Gary Flowers" on Saturday, Oct. 1, from 9 a.m. until 11 a.m., beginning at the Black History Museum and Cultural Center of Virginia. The tour is sponsored by Coming Together Virginia with proceeds to benefit the organization.
The tour of Historic Jackson Ward by Mr. Flowers, a historian and ardent community supporter, includes historic educational, social, religious, economic institutions and will reflect the Ward's culturally historic past.
Jackson Ward's early success in Black-owned banks and businesses inspired other cities such as Chicago and Atlanta to open Black businesses.
Historic videos during the tour are provided by the Black History Museum & Cultural Center of Virginia and the Maggie Walker Historic Site.
The outdoor walking tour will cover 1.1 miles punctuated by periods of standing in place. Attendees will be seated when watching the videos. They are encouraged to bring a water bottle and to dress for the weather and comfort.
The organization reserved 80 tickets, on sale for $40 each. Registration is open now. Contact Hayat Bain at hayat@comingtogethervirginia.org for registration details.