Curbing gun violence demands focus on stronger laws, helping those who've been hurt, by Thomas P. Kapsidelis
4/13/2023, 6 p.m.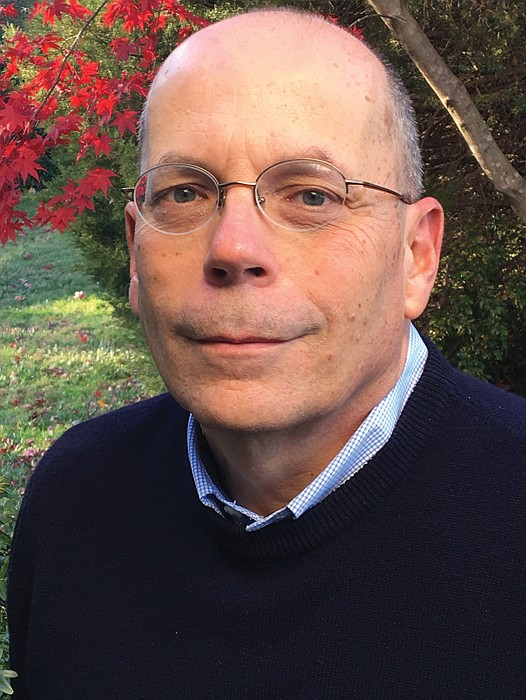 When Republicans in the Tennessee House were challenged on gun control after three 9-year-old children and three adults were slain at a Christian elementary school in Nashville, Tenn., they responded by expelling two Black representatives who led a protest on the chamber's floor. A white legislator survived the outrageous ouster.
When then-Gov. Ralph Northam brought the Virginia General Assembly back to Richmond to consider gun legislation after 12 people were killed on May 31, 2019, at the Virginia Beach Municipal Center, Republican leaders shut down the special session.
After 32 students and professors at Virginia Tech were fatally shot on April 16, 2007, in what at the time was the nation's largest contemporary mass shooting, it was another 13 years before significant gun safety reforms were adopted – that was in 2020, after Democrats seized control of the Virginia House and Senate in the 2019 elections following the Virginia Beach shootings.
In our politically torn nation, divided over whether freedom means the freedom to stay alive or the freedom to be armed with little or no restriction, how to reduce gun violence grows in complexity and urgency. Just two weeks after the Nashville school shootings, a Louisville, Ky., bank employee on Monday killed five people and injured eight others, including a young, newly sworn-in police officer who was shot in the head. The attacker was killed by police.
How many days—or hours— will it be until the next community mourns? Anyone still concerned about legislative decorum should contemplate the shattering chaos after innocent lives are ended by gunfire.
As we approach the 16th memorial observance for those slain at Virginia Tech, the need for common sense gun safety policies remains critical if we're to end the bloodshed at work, school and home – and in all of the many settings in which we've seen communities devastated by gun violence.
Andrew Goddard, a top Virginia gun safety advocate whose son was wounded at Tech, says these broader changes are needed to truly protect children. Mr. Goddard wrote in a recent article for the University of Richmond's Public Interest Law Review that while there are valid issues in school security, 98.8 percent of the children killed by guns in 2020 lost their lives elsewhere. This is a crisis widely felt throughout the Richmond area. Mr. Goddard argues children can be protected inside and outside of school by enacting, for example, tougher safe storage laws and bans or restrictions on the sales of assault rifles and high-capacity magazines.
Mr. Goddard views safe storage as critical to preventing casualties across a variety of scenarios. But Virginia's divided legislature, where Republicans hold the House and Democrats control the Senate, missed a chance to toughen our laws even amid the headlines about a Newport News 6-year-old who shot and wounded his teacher with a handgun he brought from home. Mr. Goddard said he was disappointed that such an obvious need couldn't win bi-partisan support. While the boy's mother was charged Monday with felony child neglect and a misdemeanor count of allowing a child access to firearms, the legislature missed a chance to act forcefully on the issue of children obtaining weapons from home.
The voices and leadership of gun violence survivors and their supporters – among them the young people who demonstrated in Tennessee and the Parkland, Fla., students who helped energize the movement in 2018 – have been critical to the push for reform.
Preventing gun violence is a major part of creating a healthier society. Helping those who have already experienced the worst is a another pressing need. Joe Samaha, whose daughter Reema was killed in the Tech shootings, has been the leader in advocating for a state-operated Virginia Mass Violence Care Fund. The fund would reimburse survivors for expenses that aren't fully covered by insurance – that could range from continuing physical and mental health care to wheelchairs and other adaptive needs.
The proposal draws on two inspirations – the state's settlement with Tech families after the shootings, and the work of the VTV Family Outreach Foundation, which Mr. Samaha led for 13 years. The foundation, which was established through the settlement, has helped 12 other violence survivors nationally, including two from Virginia Beach, through its VTVCare program.
The proposal for the state mass violence care fund failed to get through the legislature in 2022. But this year Gov. Glenn Youngkin placed $10 million for the program in his budget proposals. If approved during the current budget talks, the fund would first help Virginia Beach families but also be ready to assist survivors of the mass shootings last year at the University of Virginia and a Chesapeake Walmart. As with VTVCare, Mr. Samaha said, the payments would come from returns on investments and applicants would be eligible in the third year after a violent event, when fundraising and other sources begin to run out.
Mr. Samaha said it's important to recognize that violence survivors face a long and uncertain path to physical and emotional healing. He points to how the state's reimbursements to Tech survivors have fluctuated over the years and were higher in 2022 than they were in 2021.
"It just shows you that healing is not linear," Mr. Samaha said. "People still are in need."
Thomas P. Kapsidelis is the author of "After Virginia Tech: Guns, Safety, and Healing in the Era of Mass Shootings," and a visiting assistant professor of journalism at the University of Richmond.
For information on the Virginia Tech memorial observances in Blacksburg this weekend, click on https://www.weremember.vt.edu/