Former city educator memorialized at Fifth Baptist Church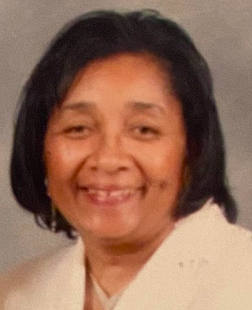 Emma Darlene Nunery, a veteran Richmond educator whose career spanned more than 40 years, has died.
Ms. Nunery succumbed to illness, her family said, Saturday, July 15, 2023, and final tributes were paid to her on Thursday, July 20, at Fifth Baptist Church, in which she was active for more than 56 years.
Growing up in Richmond, Ms. Nunery began her career after earning a history degree at St. Paul's College in Lawrencville.
She taught at Maggie L. Walker High School among other schools and also served as an assistant principal at George Wythe High after earning her master's degree in administration and supervision at Virginia State University.
Outside school, she was a member of the Women's Auxiliary of the Deacons Conference of Richmond and Vicinity and served as vice president of Fifth Baptist's Deaconess Ministry.
She also chaired the church's Christian Board of Education and was a member of the Missions Ministry and Pulpit Committee, and was active in the Richmond Metropolitan Chapter of The Charmettes.
Survivors include her sisters, Lillian Y. Lampley and Mamie D. Nunery; brothers Ellis Cousins, Everett Cousins, Wilbert H. Cousins Sr.; and an adopted brother, Michael S. Dixon.