Lady Justices head to state quarterfinals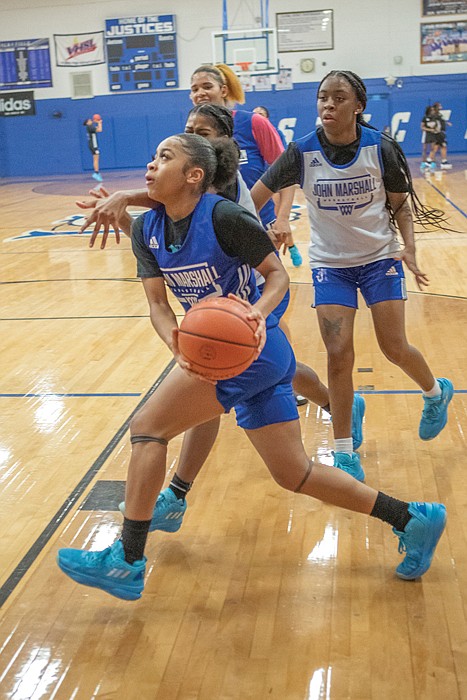 Don't forget the John Marshall girls.
While the JM boys basketball team has earned national rec- ognition, Coach Virgil Burton's girls are flying high on the radar as well.
After dominating the Class 2A regional, No. 1 seed JM will take on Strasburg from the Shenandoah Valley in the state girls' quarterfinals Friday at 6 p.m. at Huguenot.
The boys' JM–Strasburg game will follow.
JM girls are 19-6 overall after crushing Nottoway 81-8, Nandua 100-18 and Brunswick 87-37 for the Regional crown.
The Lady Justices totally dominated Richmond schools earlier in the season, defeating George Wythe by scores of 62-17 and 70-10, Thomas Jefferson by 85-10, Armstong by 88-18 and Maggie Walker 66-35.
The Strasburg Rams are 22-8 after losing, 47-31, to Clarke County in their Region final.
The JM boys and girls are seeking to join just a handful of schools to ever win State titles from the same schools in the same year.