JM Justices shoot for national title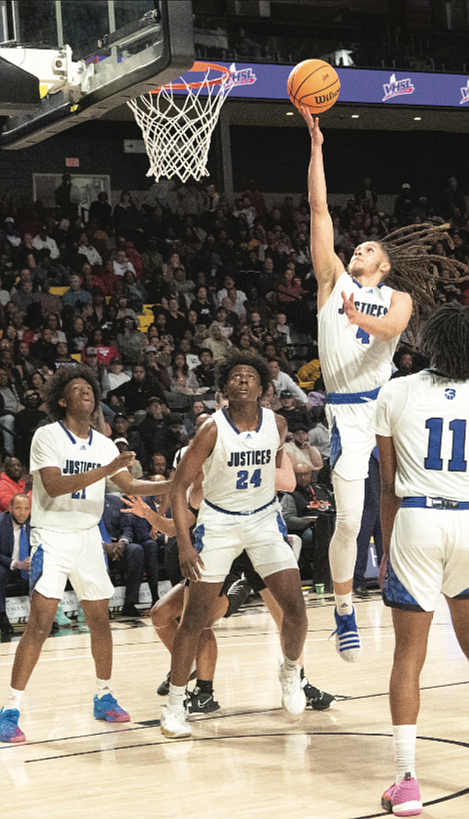 John Marshall High has a state basketball title. Now it's aiming for a national crown.
Coach Ty Whites' Justices will play the McDonough, Ga., Golden Eagles Wednesday, March 29, in the first round of The Throne Nationals at Morehouse College in Atlanta. Tipoff is 1:30 p.m.
"I'm excited for our kids; they deserve this," said Coach White, whose squad is seeded No. 1.
"We've got a chance," Coach White added.
The four-day, 16-team event will conclude April 2. Games will be televised on the NBA and Fox networks.
JM, 28-0 and state Class 2 champ, will go under the name of Richmond Justices. McDonough, 26-5, will play under Golden Eagles.
Teams must keep their same high school rosters. No pickups are permitted. Coach White says all his players are healthy and ready to take their achievements to the next level.
JM has won 37 straight games over the past two seasons.
Other squads are traveling to Atlanta from Texas, New Jersey, Florida, South Carolina, North Carolina, California and Illinois. McDonough lost in its State semifinals to Westover of Albany, Ga. McDonough had been ranked No. 1 in Georgia prior to the loss.
Golden Level Sports Entertainment and the NBA Players Association are sponsoring and funding the inaugural event for public schools.