Justices' court rulings continue - JM's Dennis Parker Jr. named Player of the Year
Jaedyn Cook named to All-State first team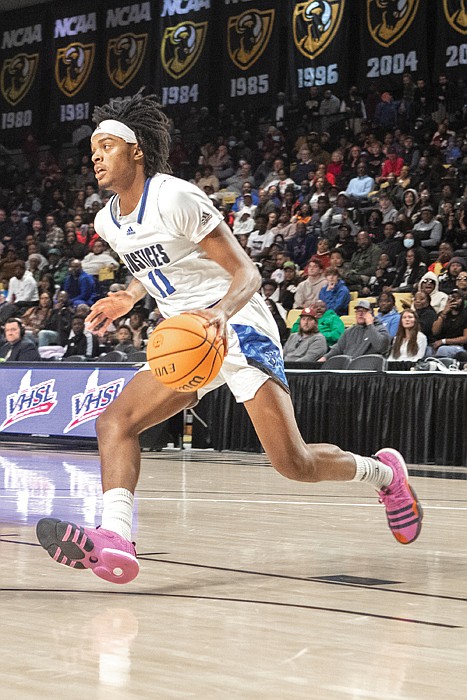 In what may be an unprecedented achievement, all five of John Marshall High's starters were named to the Class 2, All-State first team.
JM's Dennis Parker Jr. was named Player of the Year and Justices' Ty White was selected Coach of the Year in a vote conducted by the Virginia High School League.
Joining Parker on the first team was senior Jason Rivera, juniors Damon Thompson and Dominique Bailey and freshman Latrell Allmond.
The Justices, who went 28-0 in winning their second straight State title, will head to Atlanta to compete in The Throne National Tournament, a 16-team single elimination event at Morehouse College.
JM's first game will be March 29 against Douglasville, Ga. The tournament runs through April 2.
Parker, who has signed with North Carolina State, led the Justices this season with a 19.9 scoring average. He is followed in the scoring column by Rivera(15.4), Thompson (14.6), Allmond (14.2), and Bailey (9.0).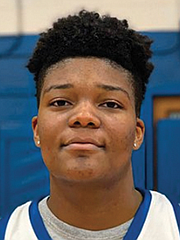 John Marshall's girls weren't left off the honor role, either. Senior Jaedyn Cook, who helped the Lady Justices to a 20-7 record and State semifinals, was named All-State first team. The 6-foot-2 forward will continue to play basketball at East Carolina.