James Solomon Russell Day celebrated with new documentary
Karyn Cook | 3/30/2023, 6 p.m.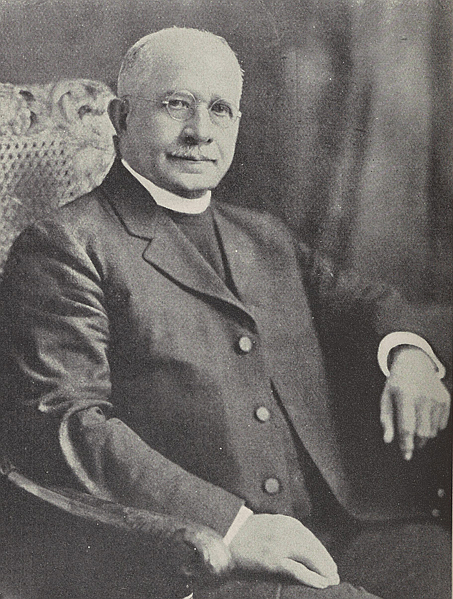 Twenty-three years after the end of the Civil War, the Rev. James Solomon Russell founded Saint Paul Normal and Industrial School in Lawrenceville. He did so knowing how much the town and surrounding areas longed to educate its residents who longed to read and write.
Rev. Russell, an Episcopal priest, "fended off the school's early struggles by aggressively fundraising, and Saint Paul's expanded in both its size and curriculum," historians note. He retired as its principal in 1929 and was succeeded by his son, James Alvin Russell.
Alumni and civic leaders familiar with his work celebrated Rev. Russell's legacy during James Solomon Russell Day last weekend during a dinner and documentary premiere at Virginia State University.
Dr. Cheryl Mango, an assistant professor and executive director of the National HBCU Studies Program Committee and Research Center at Virginia State University, was clear when speaking about Rev. Russell, who died in 1935.
"What good is a legacy if it's not protected?"
Ms. Mango asked attendees. "We are protecting a rich legacy, a legacy of the African-American struggle, will, triumph and continued success of the actions and offerings of the late great, formerly enslaved James Solomon Russell."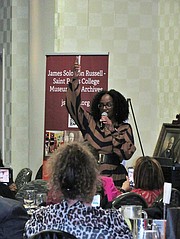 During the celebration, the documentary, "James Solomon Russell: Adventure in Faith" premiered. It was produced by actress Nicci Carr, a 1994 graduate of Saint Paul's who has appeared in such as FX's Atlanta and a popular Geico commercial.
The film details Rev. Russell's early life and the opening of the Saint Paul's Normal and Industrial School, which later became Saint Paul's College. The college closed in June 2012.
Ms. Carr said attending Saint Paul's, a private, historically Black college, was "fun and enjoyable," but also "challenging" because academics did not come easy for her.
Creating the documentary also was not easy because it involved hundreds of hours of research, recording voiceovers, complex editing and combing through archives, said Ms. Carr, who was undergoing breast cancer treatment when creating the documentary.
Yet, she persevered.
"It's a historical story worth telling about vision and tenacity," Ms. Carr said.
The program was presented by the James Solomon Russell-Saint Paul's College Museum and Archives.
To learn more about James Solomon Russell: https://encyclopediavirginia.org/entries/russell-james-solomon-1857-1935/