VSU football has a 'Rosey' outlook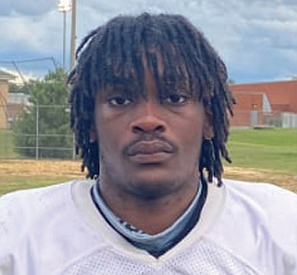 Brandon Rose won't have to travel far to be issued a football jersey number at Virginia State University.
Thomas Dale High in Chester, where Rose is a senior, is just 9.5 miles from the VSU campus in Ettrick in South Chesterfield.
If Rose can only do for the Trojans half of what he did for Dale, VSU's Dr. Henry Frazier III will be a smiling coach on the sidelines.
Under Coach Kevin Tucker, Rose was a thorn in the side of Dale opponents this past fall.
The 5-foot-11, 200-pound Rose rambled for 1,702 yards (8.9 per carry) and scored a school record 28 touchdowns.
The 28 six-pointers broke the Dale record of 22 set by Rudi Johnson. From Dale, Johnson went on to star at Auburn and many seasons in the NFL.
Other Dale running backs who made it to the NFL were William Henderson and Ken Oxendine.
In his Dale farewell tour, Rose was named All-Region 6A South, All Metro and second team All-State as Dale advanced to the second round of the 6A playoffs.
He combines power with speed. Earlier this spring Rose clocked 11.2 in the 100-meter dash.
There is a vacancy of sorts in the VSU backfield. Last year's leading rusher, All-CIAA Darius Hagans, has signed a free agent contract with the NFL Colts.
Rose may contend with Upton Bailey, and others, for car- ries at Rogers Stadium this fall. The Trojans open Sept. 2 at Norfolk State.
There is some history between VSU and Dale. The career rushing leader for the Knights is Nick Fleming, who went on to tote the pigskin for the Trojans.