Rain is a pain for Panthers
On a night when players needed windshield wipers on their face masks, Virginia Union University veered off course and eventually went under.
It was a game only an umbrella salesman could love, but it counted: Fayetteville State 10, VUU 7, foiling the host team's annual Willard Bailey Classic.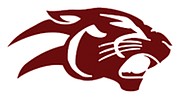 After averaging 33 points per game in its first three starts, Tropical Storm Ophelia and a determined Broncos defense kept the home team off the dripping scoreboard all second half.
"Now is the time to go back to the drawing board and work on some things, but I'm proud of our guys," said Coach Alvin Parker, who did not use the atrocious weather as an excuse.
"Fayetteville came up here and beat us and I tip my cap to coach (Richard Hayes), his staff and players."
Now 3-1, Panthers Coach Parker can only pray for fair skies Saturday when his squad resumes CIAA play at St. Augustine's in Raleigh, N.C. VUU routed the Falcons, 69-0, last season at Hovey Field.
The Falcons are 0-4 but showed grit in a 10-7 loss this past week at Bowie State.
Minus All-American Jada Byers, sidelined with an injury, the Panthers attack stalled, especially via the air routes. Quarterback Christian Reid was just 3-for-6 passing for 20 yards but did manage a 9-yard TD strike to Kaleb Carver in the early going.
Behind a rain or shine, always ready to rumble offensive line, backup Curtis Allen navigated between the raindrops for 155 yards on 30 carries, but the sophomore from Prince George made a costly error that turned the game in the visitors' favor.
With 4:20 left, the pile-driving, 215- pound Allen lost a fumble at the VUU 38. After doing next to nothing all night, the Broncos offense went on a nine-play, 28-yard drive that resulted in a 27-yard Jacob Meneses field goal with just six seconds to go.
VUU outgained the Broncos, 184 yards to 92, and had 12 first downs to the North Carolinians six, but the wet loss still stands.
All of the Panthers' goals are still on the table, but now the margin of error becomes slimmer.
Facing two road games (at St. Augustine's and at Elizabeth City), VUU is wishing for blue skies and a healthy Jada Byers, whose return remains an in-house secret. He's missed the last two and a half games following a strong opener (149 yards, three TDs) against Morehouse.
Strangely, VUU is 12-3 over the past two seasons with all three losses at the friendly confines of Hovey Field.