Rudolph McCollum Sr., 78, remembered
11/27/2014, 5:55 a.m.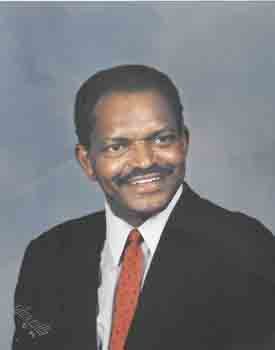 There were two places that Rudolph McCollum Sr. felt most at home.
The first was with his beloved wife, Ida, and seven children.
"Family was No. 1 to him," said his son, Rudolph "Rudy" McCollum Jr., who served as Richmond mayor from 2001 to 2005. "He believed in family throughout all the trials and tribulations that we had."
The second was behind the wheel of a bus.
Mr. McCollum drove buses commercially for more than 40 years. He considered his passengers his second family.
"He loved driving the bus because he was such a people person," his son said. "It gave him the opportunity to interact with people.
"He drove up until his health failed him earlier this year."
Mr. McCollum is being remembered following his death Nov. 17, 2014, in Richmond.
He was 78.
Family and friends celebrated his life Saturday at a funeral at Riverview Baptist Church in the West End.
Mr. McCollum was born in Danville in 1936, the youngest of three brothers.
Known affectionately as "Rudy" or Rudy Mack," he excelled in football, basketball and golf at John M. Langston High School in Danville.
He met his future wife, Ida, when she was cheerleader at rival Albert Harris High School in Martinsville.
His wife of 59 years still lives in their North Side home.
Mr. McCollum attended Virginia State College (now University) and later moved north to New York City to pursue greater economic opportunities.
His family relocated to Richmond in 1967 when he began driving for Virginia Transit Co., which later became the current GRTC Transit System.
He later drove for Trailways and Greyhound bus companies, receiving numerous medals and awards for safe driving. He also helped train new drivers.
After retiring, he enjoyed transporting students at Virginia Commonwealth University and Virginia State University, soldiers at Fort Lee and children at day care centers.
Mr. McCollum was a member of Riverview Baptist Church for 33 years. He enjoyed singing with the Sanctuary Choir and Male Ensemble. He also participated in several church ministries. He was named Riverview's 2014 Man of the Year.
He also had quite the touch on the golf course, where he played semiprofessionally as a young man and played with the likes of Charlie Sifford, the first African-American player in a PGA tournament who recently received the Presidential Medal of Freedom from President Obama.
In addition to his wife and son, Rudolph Jr., Mr. McCollum is survived by two other sons, Ronald and Robert McCollum; two daughters, Marisha McCollum and Jacqueline McCollum Walker; 10 grandchildren; eight great grandchildren; and a host of other relatives.