Richmond family dealing with death of loved one from coronavirus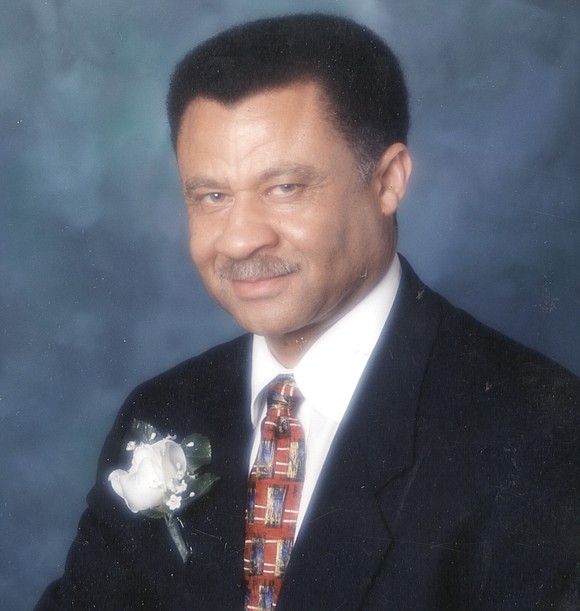 Richmonder Paul Amos Wright had a job he loved. And it killed him.
Mr. Wright, 78, is among Virginia's latest victims of COVID-19.
He appears to have contracted the disease while in New Jersey doing the work he so enjoyed — overseeing the training of new bus drivers for Greyhound Lines.
One of Greyhound's longest serving employees after 48 years, Mr. Wright died Monday, March 30, 2020, at Bon Secours St. Mary's Hospital, where he had been in intensive care.
His death occurred two days after another instructor for Greyhound, Phillip Deberry, 72, also of Richmond and who was with Mr. Wright in New Jersey, died at the same hospital.
Mr. Wright's death is personal to the Free Press as his niece, April Coleman, is the vice president for production of the newspaper.
But his death also exemplifies the insidious and widespread nature of the contagious virus that easily can be transmitted between people even if those carrying it are not showing symptoms.
Mr. Wright, Mr. Deberry and seven other Greyhound instructors all tested positive for coronavirus after taking part in a driver training class that began March 8 in Pleasantville, N.J., near Atlantic City. At this point, the company has not disclosed how many of the 14 trainees were infected.
Born in Garysburg, N.C., Mr. Wright worked all his life, said his wife of 46 years, Myrtle B. Wright, who has not felt ill, but is now under quarantine until April 7. That has delayed her from making arrangements for her spouse's memorial service, which could end up being live-streamed.
"He was an awesome husband and family man," Mrs. Wright said. "He was an easygoing person who would do anything for anyone."
Mr. Wright had been involved with buses since he was 18. He first worked in bus maintenance for Trailways in Richmond and Roanoke. But after 10 years of painting buses, he got his commercial driver's license and began driving for James River Bus Co. in Richmond. He switched to Greyhound as a driver around 1972, his wife said.
The couple met when he picked up an order at Anderson's Grill on 2nd Street where she worked part time for relatives who owned it.
Mr. Wright drove for 24 years and became an instructor for new drivers. In 1997, he was one of three people Greyhound promoted to manager of driver development to oversee the training of new drivers.
Respected by his peers, the devoted company man was proud of the position, his wife said, and was always dressed in a suit and a tie, with shoes polished, to reflect that he had left bus driving behind.
"He would go to different places — Boston, New York, Jacksonville," overseeing instructors like Mr. Deberry, Mrs.
Wright said. "He loved what he did, and he loved the company. His life revolved around family and Greyhound. He never wanted to retire."
Mrs. Wright said her husband, before leaving for the latest class, expressed concern about going given the upheaval over coronavirus. He wished the company "would not have scheduled this school," Mrs. Wright said her husband told her. "He said he was kind of leery about going to the area in the North that was then the most affected."