School Board weighs options to close schools
Joey Matthews | 4/21/2015, 11:49 a.m. | Updated on 4/21/2015, 11:49 a.m.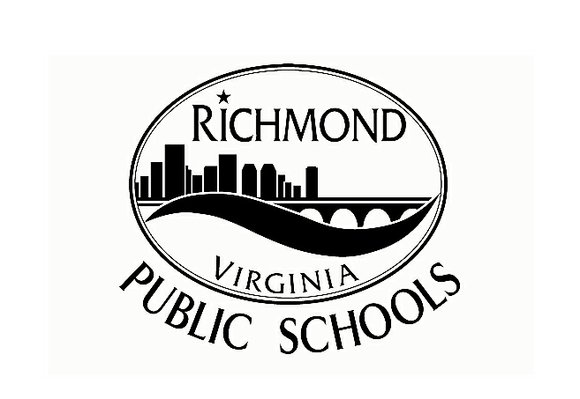 Richmond Public Schools is considering a seismic shift in how it attempts to solve overcrowding issues and meet other pressing demands related to its burgeoning student population.
For the first time, Superintendent Dana T. Bedden and his leadership team are publicly admitting they could close up to six school buildings and move those students into existing schools even if no new buildings are constructed.
Those findings are part of the thick new Richmond Public Schools Facilities Needs Report, which focuses on current and future building needs.
Assistant Superintendent Thomas Kranz presented the report at Monday's School Board meeting at Martin Luther King Jr. Middle School in the East End.
The comprehensive report is several hundred pages and is believed to be the largest ever undertaken by RPS. It was prepared during the past year by a task force of about 30 community members.
School Board members Kristen N. Larson, 4th District, and Kimberly B. "Kim" Gray, 2nd District, co-chaired the task force. City Council member Ellen F. Robertson, 6th District, was among the other members, along with school administrators, teachers, architects and engineers.
Less than a month ago, Mr. Kranz told School Board members at a work session that the only way to close existing buildings is for the city to invest tens of millions of dollars to build new schools that would accommodate larger numbers of students.
RPS' reversal buttresses the argument made by Mayor Dwight C. Jones, who has asserted all along it is unnecessary to build a bevy of pricy new schools to alleviate overcrowding in some schools.
The mayor reiterated his stand Tuesday in a statement.
"In a city with 21,000 students, we have 9,300 empty seats," he declared. "For every two children, there's another empty seat. This drives up the per-pupil costs and forces Richmond to spend too much on buildings and not enough on students. I want to spend the money on children, not empty seats."
City Council has yet to weigh in, but is scheduled to meet with the School Board in late May to get a full briefing.
What is clear from the report is that the city once again is being told that it is facing a big expense. This is at least the fifth report in 13 years to outline building needs.
Based on the options presented in the report, the school system's building needs easily top $600 million, with renovation, new construction or a combination of the two.
Essentially, too many of Richmond's school buildings simply are worn out and need to be overhauled or replaced, according to the report.
Of the reports's five options, three largely would keep existing buildings. A fourth option proposes to close at least six existing buildings, and possibly a seventh if more space is added to an existing elementary school. The plan also would expand career and technical education to a full-time program and create separate centers for pre-kindergarten programs.
Dr. Bedden and his leadership team are recommending Option 5 as the best plan for dealing with school needs over the next 20 years.
Under it, four unnamed schools — one elementary and three secondary schools — could be shuttered quickly, with those students moved to existing schools.
In addition, the plan calls for renovating or expanding two elementary schools and building seven new schools — four new elementary schools, two new middle schools and one new high school. That would allow 17 existing buildings to be closed, the report states.
Option 5 calls for the first steps to involve a new middle school and a new elementary school on South Side. Until that happens, Elkhardt Middle School students, who are now at Clark Springs Elementary, are to be moved into Thompson Middle until the school system receives city funding for a 1,500-seat middle school to replace both buildings.
Separately, the option recommends building a 1,000-seat elementary school on South Side to keep up with an exploding student population there. It would add to the two new elementary schools that opened in South Side in 2013 that already are overcrowded. That proposal represents a rejection of Mayor Jones' push to replace Overby-Sheppard Elementary on North Side with a new school.
Because RPS is blocked from building a new South Side elementary while Mayor Jones and City Council press for the North Side school he wants, the school system will need to spend $1.2 million to lease nine trailers and have them in place at seven South Side schools this fall to relieve overcrowding. In the fall of 2016, RPS expects to spend at least $2.3 million to add 13 more trailers at those overcrowded schools. Without a new school, those trailers are considered likely to become fixtures.
Mr. Kranz said if money is made available, construction of the new elementary and new middle schools could be under way within 12 months. He estimated it would take two years to build a new middle school and 18 months to construct a new elementary school.
The remainder of the new schools proposed under Option 5 could be constructed over the next two decades, he said, should the School Board elect to support that option.
"It's the most viable option in our opinion," he said. "It would give our students state-of-the-art facilities and free up more operating dollars for other uses."
At least three of the five board members present at Monday's meeting voiced support for Option 5.
"It's a comprehensive plan," said Ms. Larson, the board's vice chair. "We didn't get into this mess overnight, and we're not going to get out of it overnight."
Shonda Harris-Muhammed, 6th District, said she supports the option because it promises a major rezoning of the city's elementary schools to help rebalance existing student numbers and because it focuses on overcrowding in South Side schools.
"It's doable," Ms. Gray said. "It's costly, but I think it's more costly to not do anything."
At least two members found Option 4 interesting. That option promotes the closing of schools and avoiding new construction, though Mr. Kranz warned that option would lead to huge increases in transportation costs.
Option 4 would take about two years to complete, according to Mr. Kranz.
Board members Jeffrey M. Bourne, 3rd District, and Glen Sturtevant, 1st District, asked for more financial details on that option, including the projected impact on transportation.
Option 1 calls for no new schools, major renovations or rezoning, which would continue to lead to extremely high maintenance and renovation costs as aging schools continue to fall apart.
Option 2 seeks a major rezoning effort to direct students from cramped schools into underused schools. Mr. Kranz also indicated that option would significantly increase busing costs, among other things, and impact the concept of community-based schools.
Option 3 calls for renovating all existing schools to the same standards as the four newest schools, which could cost between $645 million and $1 billion.
Mr. Kranz said he expects to provide final finance estimates and a timeline for implementing all five options at the School Board meeting Monday, May 4.