NSU has hometown advantage
Fred Jeter | 3/5/2015, 9:51 a.m.
If any team seems capable of derailing the rumbling freight train that is North Carolina Central University, it might be Norfolk State University.
At least the NSU Spartans will have the hometown advantage March 9 through 14 for the MEAC Tournament at the Norfolk Scope.
NSU (18-11, 11-3 starting the week) has confidence from holding juggernaut NCCU to a nervous 60-56 on Jan. 17 at NSU's Echols Hall.
The Eagles from Durham, N.C., started this week 21-6 overall and 13-0 in MEAC. During the last three seasons, North Carolina Central is a commanding 43-2 against its league foes.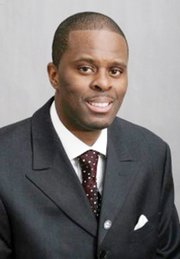 NCCU has dominated MEAC under Coach LeVelle Moton, a former star player at Central from 1992 to 1996. Coach Moton is clearly the hottest commodity among HBCU coaches.
The Eagles' Rating Percentage Index starting the week was a solid 112 out of 350. NSU is next at 164. Most MEAC schools have RPIs in the high 200s and 300s.
Based on RPIs, the MEAC will receive just one NCAA bid, the automatic berth going to the tournament champion.
Start spreading the news: NSU won the MEAC Tournament and stunned the University of Missouri in the NCAAs three years ago. This year's formula is much the same as in 2012 — a heavy mix of New York City talent.
Leading scorer Jeff Short, from the Bronx by way of Fordham University, averages 19.3 points.
Assists leader (4.3 points per game average) Jemel Fuentes hails from Brooklyn. D'Shon Taylor (13.0 points average) came from Garden City Junior College in New Jersey and Malik Thomas (9.6 points per game average) calls Harlem home.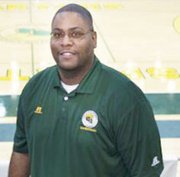 Former NSU Coach Anthony Evans, who now is at Florida International University, started the Big Apple pipeline and current Coach Robert Jones has continued pumping it.
Traveling man: Some may question the school loyalty of NCCU's Nimrod Hilliard IV.
No one is questioning his talent, however.
Averaging 11 points and MEAC best 6.1 assists, Hilliard is playing for a fourth school in four years.
Lack of playing time hasn't been an issue. He has been a starting guard at all four institutions.
A former Mr. Basketball in the state of Wisconsin, Hilliard began college at the University of South Dakota. After his freshman season, he transferred to Jacksonville, Fla., Junior College. From Florida, he transferred to Lamar University in Texas. He left Lamar after one season to play for NCCU.
Hilliard's all-around play has helped salve the losses of last year's senior stars MEAC Player of the Year Jeremy Ingram and MEAC assists leader Emanuel Chapman.
Hilliard was able to transfer from one Division I university to another without sitting out due to the fact that Lamar University is on NCAA probation.
At Lamar, Hilliard was coached by Pat Knight, son of legendary Indiana University Coach Bobby Knight.
He's back! MEAC top scorer (20 starting the week) was Delaware State University guard Amere May. You might recall May last year earning All-CIAA honors at Saint Augustine's University, where he averaged 19.3 points.
The Michigan native played the 2012 and 2013 seasons at Delaware State before one season in the CIAA.
Empty seats: Attendance has become a concern in the HBCU conference.
Despite its success, NCCU averaged just 2,053 fans at McDougald-McLendon Gymnasium, home of Eagles basketball. Bethune-Cookman, Coppin State and South Carolina State universities each averaged less than 1,000 fans per game.
Hampton University won the attendance battle (4,093 average), followed by Maryland-Eastern Shore (2,397), NSU (2,177), North Carolina A&T University (1,982) and Savannah State University (1,741).