Rams rebuild team under Wade
Fred Jeter | 5/1/2015, 12:57 p.m. | Updated on 5/1/2015, 2:47 p.m.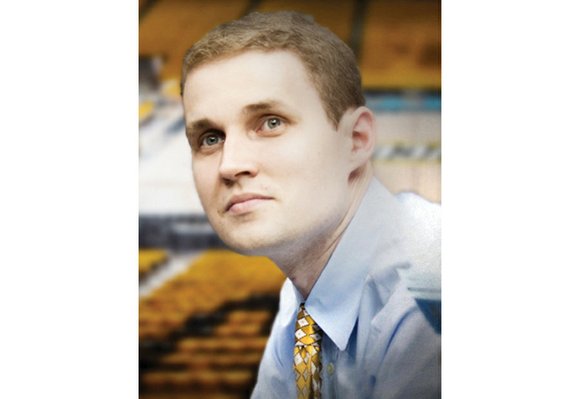 The process of restocking Virginia Commonwealth University's basketball roster is an ongoing task.
 New Rams Coach Will Wade has added Korey Billbury, a 6-foot-3 transfer from Oral Roberts University, and 6-foot-7 Gerron Scissum, a high school senior from Huntsville, Ala., to VCU's roster for 2015-16. 
Meanwhile, promising 6-foot-7 freshman Terry Larrier has asked for his release from the VCU team and is considering transferring, possibly to Connecticut or St. John's. Larrier, from The Phelps School in The Bronx, averaged 6.6 points and three rebounds and worked his way into the Rams' starting lineup toward the end of the last season.
Billbury has just one season of eligibility, giving new meaning to the term "one and done."
The "one and done" tag generally is applied to prized incoming freshmen with intentions of bolting to the NBA after one college season.
Billbury averaged 14.4 points, 7.4 rebounds and 2.9 assists as a junior at the Tulsa, Okla., university before being suspended for "violation of team rules" with six games left.
He was suspended from the team, but not from the school.
Therefore, he is immediately eligible at VCU because he is expected to graduate from Oral Roberts University on May 2. Unlike undergraduates changing colleges,  graduate students do not have to sit out a season after transferring.
The combo guard was red-shirted as a true freshman and then became a three-year standout at the Summit League school. He started 49 straight games before his suspension.
Prior to that, he led Tulsa's Booker T. Washington High School to the Oklahoma state championship as a high school senior.
His role at VCU remains fuzzy.
Billbury played mostly shooting guard at Oral Roberts. That may be the Rams' strongest position with Melvin Johnson, a rising senior, and Doug Brooks, a rising junior, returning.
Likewise, VCU is well fortified at point guard with returnees JeQuan Lewis and Jonathan Williams.
Billbury also may be tried at the wing forward spot that was manned by Larrier during last season.
Billbury is the fourth basketball player to transfer to VCU with a single year of eligibility left. Others were 7-foot Antoine Ford, from Georgia Tech, in 1989; Mike Hargett, from George Mason University, in 1992-93; and Terrance Shannon, from Florida State University, in 2013-14.
Scissum averaged 15.4 points, nine rebounds and three assists this past winter, helping Lee High School in Alabama to the State 6A semifinals.
As coach at Tennessee-Chattanooga before replacing Shaka Smart at VCU, Wade was recruiting Scissum.
Eric Cobb, a 6-foot-9, 245-pound senior from Jacksonville, Fla., is making a visit to VCU this weekend for possible recruitment to the team.
VCU now has 11 scholarship players for 2015-16, two under the NCAA limit.
The Rams lost three seniors — Treveon Graham, Briante Weber and Jarred Guest — from the team, and three of Coach Smart's recruits have been granted release.