'Bobby Jones Gospel' signing off the air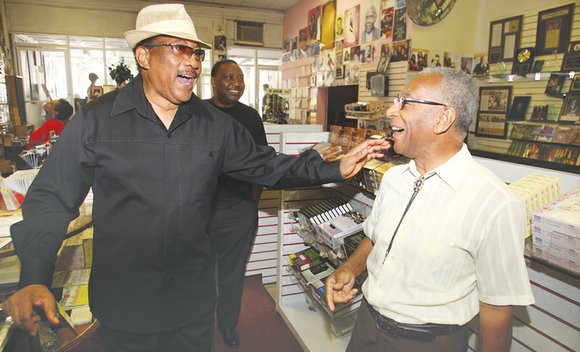 For more than 34 years, people have watched "Bobby Jones Gospel" on the BET network for their Sunday morning inspiration.
The show, led by the 76-year-old Grammy Award winner, features stirring performances and in-depth interviews. It has served as a springboard to fame for some of today's leading gospel artists, including Yolanda Adams, Hezekiah Walker, Smokie Norful, Mary Mary and Kirk Franklin.
It airs 9 a.m. Sundays and began its 35th season Oct. 12 with a show featuring gospel stars Shirley Caesar, Tye Tribbett and Richard Smallwood.
Now, the long-running show is winding to its conclusion. BET announced earlier this year that this would be the last season for "Bobby Jones Gospel," which premiered Jan. 27, 1980.
"Oh my goodness, it's like losing a child," Dr. Jones, a Nashville, Tenn., native said in a recent interview.
The show has been one of the most popular on BET since it began. It is BET's longest-running series and is credited with helping the network establish itself as one of the most popular on television.
"Radio can only do so much," said Dr. Jones, who also hosts a national gospel radio show each weekend, about the secret to the show's success.
"Also, conventional television only airs gospel in the very early hours of Sunday morning," he added. "BET gave us a platform to bring the music to major markets like New York, Los Angeles and Chicago in a way that hadn't been done before."
Dr. Jones has had a storied career as a singer, producer, author and speaker.
In 1984, he won a Grammy Award for the Best Soul Gospel Performance By A Duo Or Group with Barbara Mandrell for "I'm So Glad I'm Standing Here Today."
Dr. Jones also is the recipient of a Dove Award, three Stellar Awards and a presidential commendation from President George W. Bush.
He got his start in television in 1976 as host of "Nashville Gospel" for WSM, now WSMV. In addition to his flagship BET show, he has hosted "Bobby Jones Next Generation" for the Gospel Music Channel and "Bobby Jones Presents" for the Word Network.
Dr. Jones hosts two radio shows and an international gospel retreat in Las Vegas, and he is the author of two books: The memoir "Make a Joyful Noise: My 25 Years in Gospel" and "Touched by God."
He also leads the Nashville Super Choir, and he opened Visions, a recording studio in Nashville.