Hampton U. professor wins Miss Virginia USA
10/23/2015, 12:46 p.m.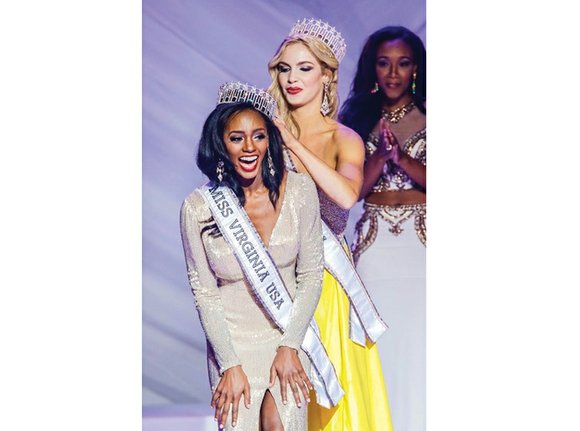 Desiree Williams is sporting a new crown — Miss Virginia USA.
An assistant professor at Hampton University, Dr. Williams, 26, won her latest state title at the Oct. 11 pageant in Charlottesville.
Dr. Williams, who gained her entrée by earlier winning the Miss Norfolk USA pageant, will represent the state at the Miss USA pageant in July.
A Georgia native who lives in Newport News, the raven-haired beauty already has served as Miss Virginia.
She won that title in 2013 and represented the state in the Miss America competition.
Pageantry has been part of her life. Nationally, she previously won the Miss National Sweetheart crown.

Meanwhile, she maintains a busy teaching schedule at HU while also working as a physical therapist at the Riverside Health System in Newport News.
Dr. Williams earned her bachelor's degree from Hampton in health and physical education in 2011 and joined the faculty in June 2015 after earning her doctorate in physical therapy at her alma mater.
She now teaches courses in tests and measurements, kinesiology and neuromanagement, according to the university.
Dr. Williams also co-authored "Love Affair With My Hair: Why Black Women Cheat On Health."