Personality: Christopher Tate Gabbert
Spotlight on Richmond Public Schools' highest achieving student
6/3/2016, 11:45 a.m.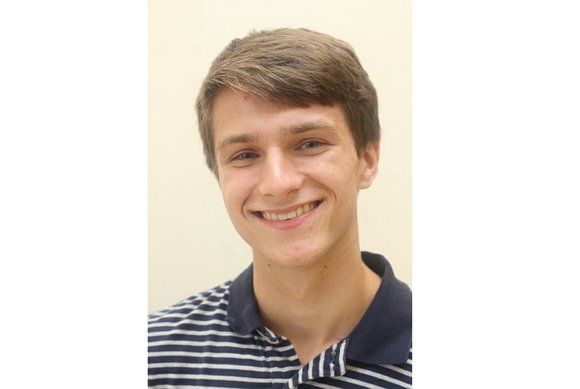 Parents: Wayne Gabbert, an IT specialist for the Virginia Department of Accounts, and Linda Gabbert, a stay-at-home mom.
Sibling: Emily, 19.
Birth date and place: Oct. 1 in Richmond.
Current residence: City of Richmond.
Reaction to valedictorian honor: Excited and honored.
Family's reaction: Proud.
Main point I will make in valedictory address: Ranking doesn't matter; everyone should feel significant.
Universities that made scholarship offers: Bridgewater College, George Mason University, Randolph Macon College.
The university I selected: Virginia Commonwealth University.
Reason: Research opportunities, social diversity and finances.
How attitude figures in scoring high: Always want to improve and eventually you will.
What motivates me to study: Making my teachers in each specific class proud.
A good teacher is: One who respects his/her students as adults rather than just mere children.
Career goal: Still trying to figure that out, but possibly a doctor.
Ultimate ambition: To always want to learn, even when I'm significantly older.
The secret to earning "A's": There is none. Don't just focus on grades, but rather focus on what you dedicate to that class.
Most unforgettable experience at my high school: Charleston "Minimester" trip.
Teacher who influenced me the most: All my teachers influenced me, so it wouldn't be fair to give all the credit to just one.
What I like most about Richmond: Its unique culture and atmosphere that no other city can completely match.
What I like least: That our citizens have to fight for education when schools should be given ultimate precedence.
No. 1 suggestion for improving Richmond: Acknowledge that inner-city education is hard to provide at a satisfactory level, but it can be done.
Perfect day: Hanging out with my family.
How I relax: Sleep — really, it helps.
Best late-night snack: Leftover sandwich.
Three words that best describe me: Kind, joyful and overall positive.
Nobody knows that I: Can be very sappy sometimes.
The persons who influenced me the most: My parents and sister.
What I'm reading now: I'm thinking about what new book to start now.
My next goal: Graduate college.