Polls open Tuesday for 4th District primaries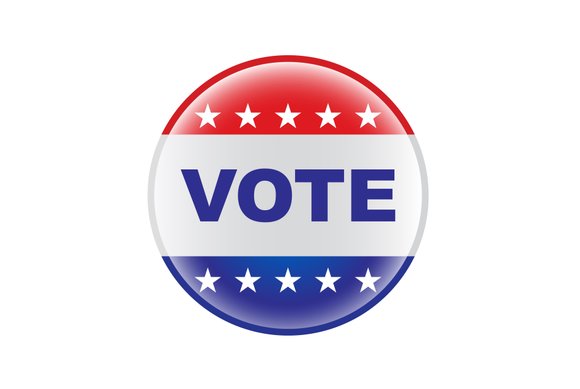 Who will represent Richmond in Congress?
Next week, voters will take the first step toward choosing a new representative to Washington.
They will do so by selecting standard-bearers for the Democratic and Republican parties in a state-run primary election. Polls will be open from 6 a.m. to 7 p.m. Tuesday, June 14.
Participants can vote in either political party's primary, but not both. The vote is open to anyone registered as of May 23.
The Democratic contenders are Henrico state Sen. A. Donald McEachin and Chesapeake City Councilwoman Ella Ward.
On the Republican side, veteran Henrico Sheriff Michael Wade is taking on conservative activist Jackee K. Gonzalez.
Only Dr. Ward, a retired educator, actually lives in the 4th Congressional District, but under the U.S. Constitution, congressional candidates do not have a residency requirement.
Two familiar names will be missing from the ballot: U.S. Rep. Robert C. "Bobby" Scott, Virginia's longest serving congressman and the lone African-American in the delegation, and Republican U.S. Rep. J. Randy Forbes.
Rep. Scott is running for re-election to a 13th term, but in his familiar 3rd Congressional District. Richmond is no longer part of that district, which now is centered around Newport News and Norfolk.
Under a court-ordered shift of boundaries to end the packing of African-Americans into the 3rd District, Richmond has been moved into the 4th Congressional District along with the eastern part of Henrico County, Petersburg, Hopewell and other localities to the City of Chesapeake.

Rep. Forbes, who has represented the 4th District since 2001, no longer believes he can win and has jumped into the race for the open 2nd Congressional District seat that is centered in Virginia Beach.
In the revamped 4th District, voters in Richmond and Eastern Henrico will have an outsized influence. About 40 percent of the congressional district's 490,000 registered voters live in the two localities.
Sen. McEachin, who is making his first bid for Congress, is regarded as the front-runner in the Democratic race because of his name recognition in the city and county.
He is well known as a personal injury attorney in the firm McEachin & Gee and also has served in the state Senate since 2008. Currently chair of the Senate Democratic Caucus, he previously served stints in the House of Delegates and ran unsuccessfully for attorney general in 2001. He also holds a master's degree in ministry.
Sen. McEachin also has a bigger war chest, having raised $105,000 to his opponent's $9,850, according to April figures.
Dr. Ward, who is making her second bid for Congress after losing to Rep. Forbes in 2012, has been on the Chesapeake political scene since 2000. She is facing an uphill climb to gain name recognition in Richmond and Henrico.
She has been on the Chesapeake political scene since 2000. She is now serving her third term on the Chesapeake City Council and previously served six years on the Chesapeake School Board. She retired in 2004 after 35 years as a teacher and administrator in Portsmouth Public Schools. She also served eight years on the state Board of Education, including five years as vice president.
On the Republican side, Sheriff Michael L. "Mike" Wade is regarded as the front-runner because of his Henrico base. A former county police officer, he won a fifth term as sheriff last year to retain command of one of the largest sheriff's departments in the state. He oversees more than 500 full-time and part-time deputies and staff. Among other things, he has won plaudits for creating programs and initiatives to aid inmates to kick addictions to drugs and alcohol.
He, too, has a bigger campaign fund, having raised $38,618 for his primary effort, while Federal Election Commission records show that Ms. Gonzalez has raised $13,848 as of June 6.
Ms. Gonzalez, his competitor, is a Kenya native, who has been active in Republican circles in Chesterfield County, where she resides.
She got her feet wet in politics in 2012 when she was a volunteer on Rep. Forbes' re-election campaign. She later worked for three and a half years for the anti-abortion Family Foundation of Virginia as a grassroots and prayer coordinator, a post she said she gave up in March to run for Congress.