Byrd Middle School to get name change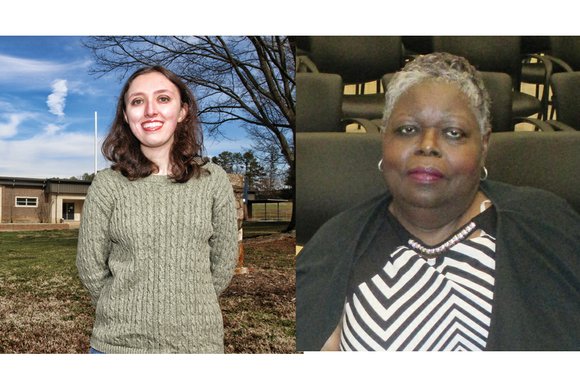 Chaldea Montague, 65, who attended the meeting, said she was pleased with the board's action. She said Byrd Middle School and adjacent Pemberton Elementary are situated on land that once belonged to her ancestors, the Vandervalls.
She said the property of her great-great-grandfather, Benjamin Dunlop Vandervall, was taken by the county by eminent domain around 1968 and Byrd Middle School was built on the site.
The Pemberton Elementary building, Ms. Montague said, used to be known as Vandervall School, named for Mr. Vandervall's brother, civic leader William LeRoy Vandervall. It was built on land the Vandervalls sold to the county in the early 1950s for a school for African-American students. Ms. Montague attended Vandervall School, which was closed in 1968 when Henrico schools were integrated. The building later was reopened and renamed Pemberton Elementary.
"It's wonderful and history has been changed again," Ms. Montague said of the vote to change the middle school's name. "I'm ecstatic. Words can't describe how happy this makes me."
While she didn't offer any new possible names for the school, Jordan said she would like it "to honor someone who was the exact opposite of (Mr. Byrd), someone who was positive and inclusive to everyone so that all students would feel welcome and could be proud of their school name."