Personality: Fattah Muhammad
Spotlight on community activist and founder of RACE
4/13/2017, 8:08 p.m.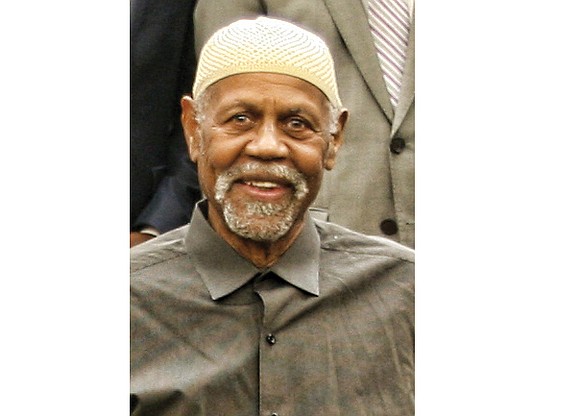 Occupation: Retired from CSX railroad.
Date and place of birth: July 24 in Charles City County.
Current residence: Richmond's South Side.
Family: Wife, Barbara, and seven children, Bashan, Yusef, Lateefa, Jendaihi, Fathiyah, Niyyah and Fattah.
Community involvement: Founder of Rescue Aid Community Everywhere, or RACE, started in Church Hill.
How I got the news that I was the award recipient: City Council member Reva M. Trammell, who represents the 8th District, called and asked me to come down to City Hall because they were going to recognize me.
What this award means to me: It means a whole lot because it shows that the City of Richmond does care.
Why are some communities disproportionately impacted by violence: People are not involved in their own communities. Sometimes it takes someone getting killed, or money, for people to get involved, but it shouldn't work that way.
What can be done to improve community and law enforcement relationships: The community needs to come together around law enforcement and cooperate with them. In our city, the police officers get out and talk to the people, walk the neighborhoods. That's one thing that I see as a positive.
My outlook for the day: I wake up always trying to do something to help the community understand that (in committing violence against one other), we're running in the wrong direction.
If I could have my wish, it would be: That all of the gang activity would end. Crips, Bloods, whatever — just end it. I just wish they would change their mind and look at life from a different perspective.
Three words that best describe me: I can only think of one — concerned.
How I unwind: I come home and talk with my wife. I stopped looking at the news because it's depressing. But in reading papers like the Richmond Free Press, I see some of the good work that we've done.
Nobody knows I: Have experienced the street lifestyle and it's no way for anybody to go.
What motivates me: There are so many people going the wrong way. Being incarcerated is no place for a human being to be. And that (drove) me to get more involved.
My next goal: I want to make people aware and get them more involved in making our communities better. They say that Black Lives Matter. If it really matters, stop killing one another in the street. We need to show concern about the fact that our lives matter.