VUU, VSU may meet in CIAA Tournament
1/27/2017, 10:20 p.m.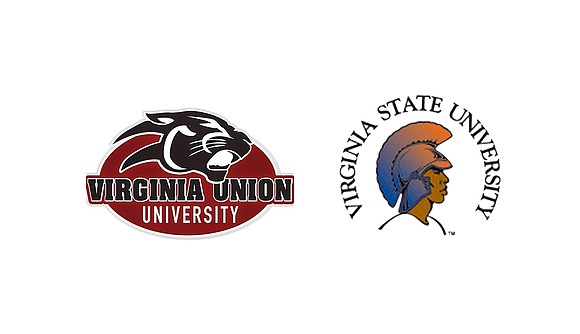 Something may happen this winter that has never happened before in CIAA basketball history.
Based on results at hand, it would be no shock if neighborly rivals Virginia Union University and Virginia State University are to meet in the CIAA tournament finals Feb. 25 in Charlotte, N.C.
There never has been a season in which the Panthers and the Trojans were seemingly more on a collision course at the top of the standings.
Both squads are hot.
VUU (15-5) had won seven of its eight games entering the week, including a 77-75 double overtime win on Saturday, Jan. 21, over visiting Lincoln University of Pennsylvania.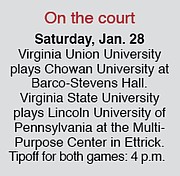 The lone loss during that run was to VSU in the Freedom Classic on Jan. 15.
VSU (15-3) had won nine straight games, including a 77-71 victory at Elizabeth City State University on Saturday, Jan. 21.
VUU senior guard Ray Anderson had 21 points against Lincoln University, lifting his career total to 1,724. That pushes Anderson past Warren Peebles (1,707 points) and into seventh place on the career points chart. Next on the list is Greg Williams (1,827 points).
Anderson's current 18.7 points average per game leads the CIAA by nearly two points per game over St. Augustine's University's Quincy January (16.9 average points per game).
With the help of added games in the CIAA tourney and the NCAAs, Anderson has a shot at becoming VUU's third 2,000-point plus scorer, joining Mike Davis (2,756) and A.J. English (2,396). 
Trey Brown was 4-for-4 on 3-pointers and had 19 points to lead VSU's latest triumph.
Under Coach Lonnie Blow Jr., VSU is 39-9 for the past two seasons.
VSU has won the CIAA title only three times — 1947, 1988 and 2016. The Trojans defeated North Carolina Central University in the 1947 finals, Norfolk State University in 1988 and Livingstone College a year ago.
VUU has 17 tournament titles, including 13 between 1979 and 2006. The Panthers have never faced the Trojans in any of their championships.
All of the CIAA Southern Division schools are struggling. St. Augustine's University (10-10) began the week as the only Southern Division entry as high as .500.
Prior to any tournament interaction, VSU and VUU will play a second regularly scheduled game 4 p.m. Saturday, Feb. 4, at Barco-Stevens Hall in Richmond. The game likely will determine the Northern Division champ.
The CIAA tournament began in 1946 with North Carolina Central University defeating VUU in the final at Turner's Arena in Washington.