Toronto Raptors can Coach Dwane Casey
5/19/2018, 2:09 p.m.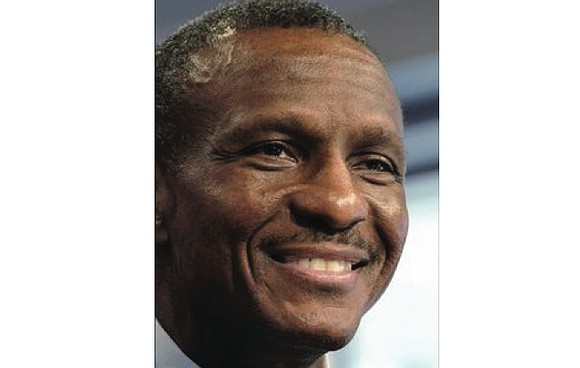 Dwane Casey is NBA Coach of the Year. He's also out of work.
After guiding the ​Toronto Raptors to an ​NBA best 59-23 record, the 61-year-old was abruptly fired after his team was swept in the​ playoffs by Cleveland, led by ​LeBron James.
​Clearly, the​ Toronto brass was upset with a​ second-straight playoff elimination to the Cavs.​
​​The ​Raptors were 320-238 in seven regular seasons under Coach Casey, with five straight playoff berths, but 21-30 in the postseason.      
A Kentucky native, Coach Casey was captain of the University of Kentucky's 1978 NCAA championship team.
Prior to coaching at Toronto, Coach Casey was an ​assistant at NBA teams in Minnesota, Seattle and Dallas.
There are now NBA coaching vacancies in Atlanta, Detroit and Orlando, along with Toronto.
NBA black coach fraternity
Here are the ​current African-American head coaches in the 32-team NBA:
• Tyronn Lue, Cleveland
• Nate McMillan, Indiana
• Doc Rivers, Los Angeles Clippers
• J.B. Bickerstaff, Memphis*
• Alvin Gentry, New Orleans
• David Fizdale, New York Knicks*
Hired after the 2018 regular season
Note: Bill Russell became the first black NBA coach in 1966, succeeding Red Auerbach in Boston. Russell was a player-coach at the time.