Richmond 7th District School Board race

Gary S. Broderick
Age: 37
Occupation: Community organizer and UPS truck loader
Education: Bachelor's in media arts, New Jersey City University
Civic/community activities: Organizing with parents, students and teachers to defend and transform public education in Richmond
Email: broderick4schoolboard@gmail.com
Telephone: (804) 347-4942
Website: www.garysbroderick.com
I became a candidate for the Richmond School Board because: We can build a top-notch public education system in Richmond. However, it requires taking a fundamentally different approach. We need a School Board that sees advocacy as a core responsibility, particularly fighting for full funding. That means leading the School Board in engaging in a public, needs-based budget process as I have pushed for as a community organizer. It also means pushing for the School Board to pass a resolution in favor of raising the corporate tax rate, then making funding a core assignment of the state lobbying subcommittee. We need a paradigm shift. Together, we can make it happen.
Top two issues facing Richmond Public Schools: These priorities, if addressed, will have a domino effect in addressing other critical issues.
We need more adults in the school buildings. Our students need more attention from teachers in smaller classrooms, reading specialists, guidance counselors and social workers. Our staff needs sustainable workloads to make the job a sustainable professional career choice. That also benefits students with the stability of seeing the same staff year after year.
We must improve literacy. If we don't improve literacy rates in elementary schools, we are undermining the ability of our students to fall in love with learning and perform well academically.
How I plan to address those issues as a School Board member: The Commonwealth Institute just put out a report noting that, compared to 10 years ago, K-12 funding statewide has declined by 9 percent, staff levels are down and student enrollment is up.
With engaged School Board leadership, we can make sure our whole city knows. We can marshal the progressive energy and aspirations of our city to demand corporations pay their fair share of taxes to enable full funding of schools.
Increasing literacy rates will be possible similarly as we win funding for more reading specialists and displace the focus on SOL tests, which undermine reading comprehension.
For Broderick, the key is organizing priorities for limited resources
Gary S. Broderick moved to Richmond in January 2017, but he has deep ties to education advocacy and a track record of bringing together people of diverse backgrounds to demand high quality public education.
The 37-year-old community organizer and UPS truck loader has worked with New Virginia Majority and others to advocate for public schools. He has pushed for more money for public education and said he has lobbied for the School Board to adopt a needs-based budget and for there to be more public input in Mayor Levar M. Stoney's Education Compact.
He served in a volunteer leadership role with 3rd District School Board member Kenya Gibson's winning campaign in 2017. Now, he is seeking a seat on the board.
"I have a track record in advocacy, and that's what we need on the School Board right now," Mr. Broderick said.
He would like to see elected officials who represent the city on the local and state levels to champion raising Virginia's corporate tax rate for more money for public education. He said the corporate tax rate hasn't been raised in 40 years and is one of the lowest in the country.
Mr. Broderick, who has not accepted any corporate contributions, believes one person, one vote is important for true democracy.
His advocacy journey started in Philadelphia, when the school system proposed to close 37 schools. He was part of a group of 19 that participated in civil disobedience in favor of keeping the schools open.
From there, he moved to Durham, N.C., where he worked as a learning assistant in an elementary school for a year and volunteered as an advocate with the Durham Association of Educators.
Running for the Richmond School Board, Mr. Broderick has focused on things that he said must be done to interrupt the school-to-prison pipeline that he said has disproportionately impacted students at Martin Luther King Jr. Middle School and Armstrong High School in the 7th District.
"At the core, we need more adults in the (school) buildings, particularly reading specialists, social workers and guidance counselors," he said.
"Because there are not enough adults in the building, the RPS and building staff are relying on the Richmond Police Department to do the work that should be done by regular staff," he said. "The RPD is used to enforce school policy — and that is an inappropriate role."
Although Mr. Broderick has not visited any of the district schools, he said ongoing community discussions and negotiations should take place with the city police to discuss the appropriate role of school resource officers.
"It also causes a conflict when children needing one-on-one attention are not getting it, which leads to acting out and the problem escalating," he said.
He also believes restorative justice programs are part of the solution.
"When I think about restorative justice programs, I mean funds and dedicated staff but not a process where we give overworked teachers more on their plates that they have to do."
Mr. Broderick also expressed concern about Superintendent Jason Kamras' leadership and decision-making.

"I think there has been too much unilateral decision-making," he said, referring to work hours for teachers and what time the school day should start for high schools. "What we saw was two different policy changes, both attempted unilaterally, yet formally requiring School Board approval.
"Those are decisions would have benefited from a structured dialogue starting three months earlier, as well as getting parents and teachers to chime in on what is best," he said.
He said he is concerned that the School Board will be relegated to a "adviser role" if budget figures aren't attached to items on the strategic plan.
"The real question to a strategy is not listing what you want for Christmas, but how do we organize the priorities with the resources we have," he said.
"I am somebody who is prepared to do the work, offer leadership, fight and implement real community-generated solutions," he said. But, he added, "we will consistently need people to show up at School Board meetings, City Council meetings and state legislative meetings.
"I believe, together, we can have world-class schools in Richmond. It is not magic."
Cheryl L. Burke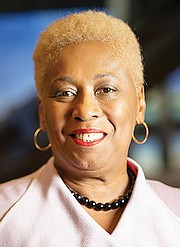 Age: 65
Occupation: Retired principal, Chimborazo Elementary School
Education: Bachelor's in early childhood education, St. Paul's College; master's in education supervision and administration, Virginia Commonwealth University; School Development Program Certification and International Baccalaureate Primary Years Certification, Yale University.
Civic/community activities: Richmond (VA) Chapter of The Links Inc. and Franklin Military Academy volunteer with FMA2 Focused Motivated Achievers.
Email: CherylBurkeRVA@gmail.com
Telephone: (804) 356-5455
Website: www.cherylburkerva.com
Voters should support me for the Richmond School Board because: I am a change agent with a clear vision for every child in the 7th District and the City of Richmond and the modernization and renovation of current RPS facilities.
I am knowledgeable and lead by example, having served RPS for 38 years as a teacher, specialist and principal. I continue to build strong relationships built on trust, having lived in the 7th District for 26 years. I am patient yet persistent, asking tough questions and expecting results.

Top two issues facing Richmond Public Schools:
Modernization and renovation of current RPS facilities.
Hiring and retaining effective teachers.
How I plan to address those issues as a member of the School Board: I will continue to collaborate with the superintendent, mayor, City Council and General Assembly members to push for a more equitable distribution of funds for Richmond. I will empower 7th District stakeholders to attend meetings, write letters, make calls and vote in every election. My plan includes volunteering at local universities and colleges to encourage students to work in RPS and tapping our high school students to become endorsed as future teachers.
I will facilitate informal "Chat & Chew" gatherings for new teachers to offer sessions that will address such topics as building trusting relationships, discipline with love and plan for individual student success.
Burke attributes success on board to experience, engaging the community
Cheryl L. Burke, a former Chimborazo Elementary School principal, wants to continue serving on the Richmond School Board.
She was chosen by the board last October to fill the 7th District seat on an interim basis after Nadine Marsh-Carter resigned following the 2017 death of her husband.
Ms. Burke and two others are running in the Nov. 6 special election to fill Ms. Marsh-Carter's unexpired term through 2020.
"I believe that every child going to school in Richmond should have the opportunity to be successful, be it through accelerated programs or interventions," Ms. Burke said in an interview. "Every child's needs need to be met."
She is a firm believer in bringing together parents, teachers, faculty, staff, community members and other stakeholders to support Richmond Public Schools students.
"RPS has now taken the lead on that engagement," she said.
At age 65 and with more than three decades of experience in education, Ms. Burke has evolved from teacher to principal to policymaker. She said she understands the needs of the 7th District and RPS as a whole.
She said when she was appointed principal at Chimborazo, it was one of the lowest performing schools in the state.
"During my tenure, we were able to build up and become one of the top schools in the state and the only International Baccalaureate school in the city," she recalled proudly, attributing the success to engaging the community.
By the time she retired in 2013 after 19 years at the school's helm, dozens of groups, including businesses, were partnering with the school. AmeriCorps volunteers and many others would come to help clean up, spruce up and paint the building to make it more welcoming to students. She secured refurbished computers for students without them and arranged for families in the East End to get reduced-price monthly internet service.
"I didn't wait for someone to come in and tell me what to do," she said.
Chimborazo's "pattern of reform has to be jump-started as the catalyst for innovation and rehabilitation" elsewhere, she said.
She said it's important that the superintendent's strategic plan, which the School Board approved, doesn't simply "go on the shelf," along with plans for progress from Mayor Levar M. Stoney's Education Compact.
What's critical, she said, are modernizing and renovating RPS facilities, improving infrastructure and technology access for all students and overcoming social and economic barriers.
Ms. Burke voted with the School Board to hire Superintendent Jason Kamras, who took office last February. She believes Mr. Kamras is in the process of rebuilding RPS' credibility through transparency, engagement and relationship-building with the city's administration and the community.
"As long as I am on the board, we will address the financial issues, graduation rates and the present inequities in the system," she said.
Bryce L. Robertson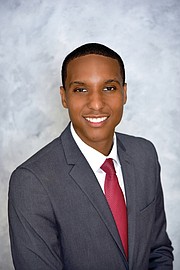 Age: 30
Occupation: Immigration attorney
Education: Bachelor's degree in government, Cornell University, 2010; J.D., Villanova University School of Law, 2013
Civic/community activities: Board member, The Garden Schoolhouse, formerly, Chesterfield Innovative Academy for Girls; mentor with the Virginia Hispanic Chamber of Commerce's "Pasaporte a la Educación" (Passport to Education) initiative
Email: bryce@votebrycerobertson.com
Telephone: (804) 852-9246
Website: www.votebrycerobertson.com
I became a candidate for the Richmond School Board because: I can no longer sit back as a product and resident of the 7th District and watch our school system suffering under status quo and stagnation. For too long, students of the 7th District have been victims of attending old and dilapidated school buildings, teachers have been victims of a severe lack of support and parents have been victims of a school district starved for desperately needed resources.
In this spirit, I want to make sure that every student in Richmond has every opportunity to see how powerful they are and to achieve their goals.
Top two issues facing Richmond Public Schools: RPS' biggest challenge is not only how we address our need for funding, but how we channel those resources so that they are used most effectively, transparently and accountably.
Moreover, in the 7th District, our biggest challenge is tackling the trauma and poverty that many of our students face. We need to make sure that every student has the opportunity to recognize his or her potential, embrace their passions and excel.
How I plan to address those issues as a School Board member: I will push for greater transparency and accountability when it comes to funding, evaluate what funding resources we can tap into and push state leaders to make changes to the local composite index that unfairly deprives cities like Richmond of needed public education funding.
I also will fight for disciplinary policies that balance accountability with understanding, undergird our educators with the flexibility to better support their students in a trauma-informed way and push to integrate restorative justice practices into school life to promote a healthy emotional culture that supports the achievement of all students.
Robertson seeks to expand ESL classes, trauma-informed care for RPS students
Bryce L. Robertson, a 30-year-old Richmond native and immigration attorney, is a product of Richmond Public Schools.
Mr. Robertson serves as a board member with the Garden Schoolhouse, formerly Chesterfield Innovative Academy for Girls, as a mentor for youths in the Virginia Hispanic Chamber of Commerce's "Passport to Education" Program and works with Cornell University's Educational Policy Committee.
As a School Board candidate, he wants to expand English as a Second Language classes, trauma-informed care for students, increase access to pre-kindergarten program, leverage technology to better educate students, uplift teachers and close down the school-to-prison pipeline.
"It is time for change, community engagement, equity and transparency," Mr. Robertson said during an interview at Dyer Immigration and Law Group, where he has practiced law for five years.

While he has no children, he devotes his professional time defending residents who need it the most — from young, undocumented students known as DREAMers to victims of abuse.
"I grew up in Richmond attending Fourth Baptist Church and getting my hair cut on 25th street," Mr. Robertson said. "This is my home and I love this city."
But while he said many positive changes are taking place in the city, "I look at RPS, and the reality is we are still struggling to really uplift students, parents, our community and our teachers. I want to see more change."
He believes community input is important in making decisions affecting the schools. Social and economic justice and equity also are important for students, as well as empowering parents and teachers.
He said community engagement is critical particularly with the important issues "ahead of us — rezoning, school consolidation and transportation. We have to have community input on everything that impacts people."
He wants students from historically black colleges and universities to have a stronger partnership with RPS that can enhance cultural sensitivity and social and economic dynamics with RPS students.
"We have bright children who are poised for success, but they don't have the support they need to be successful," Mr. Robertson said.
He bemoans the fact that "RPS has a problem where black and Hispanic students are expelled and suspended at higher rates than other students, along with special needs students."
"The reality is, we can't just punish to punish," he said. "We can't use access to education as a punishment and send students away from the system. That causes more problems. We have to create a culture of understanding."
He advocates increased use of restorative justice practices in schools. He wants to see more teacher and staff training for trauma-informed perspectives.
Mr. Robertson, who has bilingual clients and speaks Spanish, said more priority should be put on English language resources for the large number of students, particularly in South Side, for whom English isn't their first language.
He believes the RPS administration under Superintendent Jason Kamras is heading in "the right direction."
"I like where we are going with the strategic plan," said Mr. Robertson, who frequents School Board meetings. "We need to use it and not put it away somewhere and forget it. We need to actually stick to it."
He expressed disappointment in the latest RPS audits and school achievement results released by the Virginia Department of Education. But the School Board "should keep Mr. Kamras and his administration accountable" when it comes to the many problems RPS faces, he said.
"Thank goodness we are having these conversations and resolutions as well as starting to have a dialogue with the city about reconciling the budget," Mr. Robertson said.
"Now is the time we should leverage our strength as a community to ignite change so we can build bridges for students' success," he said.