New legal effort launched to remove Agelasto from office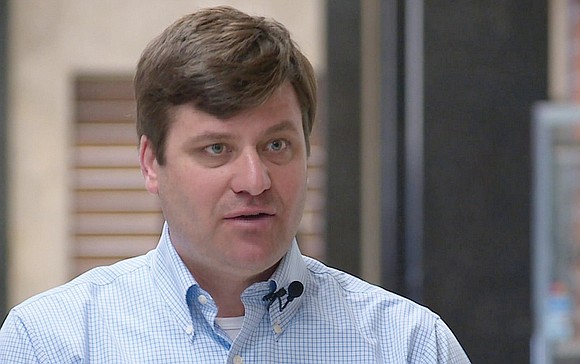 "I believe his announcement would allow for an orderly campaign process this fall to choose his successor," Mr. Herring stated.
"While I disagree with many of Mr. Agelasto's policy positions, I think he has and continues to represent the 5th district well. Litigation during the budget season would be distracting and disruptive. I am taking this position as an exercise of my discretion.  For what it's worth, I also appreciate and respect Mr. El-Amin's stance."
Mr. El-Amin said he was told that Mr. Agelasto had agreed to the settlement, but Mr. Herring did not confirm that. Mr. Agelasto has not made an announcement about stepping down from City Council. He also is fighting the Richardson suit, which seeks a declaratory judgment from the court that Mr. Agelasto has vacated his seat.
In that suit, Mr. Troy asked the court to dismiss the case.
Mr. El-Amin stated that he started his process in February when he asked council members to address the matter. He said he was rebuffed when City Attorney Allen L. Jackson advised City Council that the issue of a council member's residency was outside the scope of council's authority and that the members should leave it to a judge or jury to decide, if it came to that.

Mr. El-Amin stated that he halted his plans to file the writ in order to meet with the commonwealth's attorney. He said he decided to proceed after learning last Friday of Mr. Herring's decision not to file the writ.
"I felt that I had no choice but to file the challenge," he wrote.
"What concerns me more than anything else is that if nothing is done about Mr. Agelasto, this will give other politicians the green light to move out of their districts to a more favorable district. And if they are challenged, they can point out the fact that Mr. Agelasto did it," he continued.
"What is at stake here is the "one person-one vote" principle," he stated. Mr. Agelasto's move means the 1st District now has two members on City Council, while the 5th District has none, he stated.
"It is for these reasons that I cannot sit back and let this happen without something being said and done," Mr. El-Amin stated.