Aggies win Celebration Bowl
Fred Jeter | 12/27/2019, 6 a.m.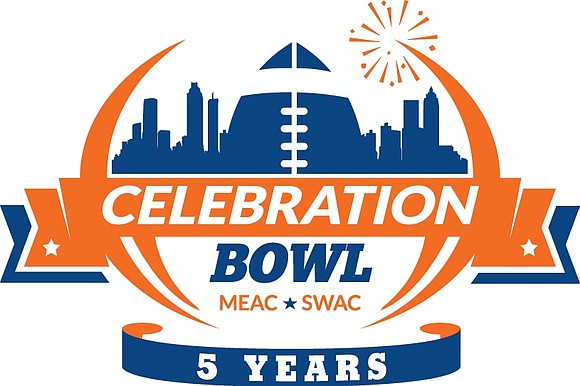 The 5th Annual Celebration Bowl turned out to be a thrilling celebration of offenses.
North Carolina A&T State University of the MEAC defeated SWAC affiliate Alcorn State University of Mississippi 64-44 at Atlanta's Mercedes-Benz Stadium last Saturday before a crowd of 32,968 and a national audience on ABC television.
The combined 108 points and 1,034 yards total offense shattered all records.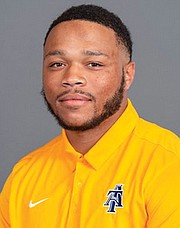 Aggies quarterback Kylil Carter passed for 364 yards and six touchdowns. Two of his TD tosses — including a 53-yarder — went to senior receiver Elijah Bell, who is considered a strong NFL prospect.
Jah-Maine Martin took care of the ground attack with 110 yards and two touchdowns, including a 75-yarder.
This marks the third straight year North Carolina A&T has prevailed and the fourth time in five years. The contest has become the de facto Black Colleges National Football Championship.
North Carolina A&T finishes the season 9-3, with earlier road losses at Duke, Florida A&M and Morgan State universities. Florida A&M University had the MEAC's top record but was ineligible for postseason play.
Alcorn State finishes the season 9-4.
Carter is a graduate student from Austin, Ga. Martin is a junior transfer from Coastal Carolina University.
Bell, a senior from Wheeling, W.Va., may loom as top pro prospect.
North Carolina A&T's achievements haven't gone unnoticed. The institution in Greensboro, N.C., has had a player drafted by the NFL each of the last three seasons —defensive end Darryl Johnson by the Buffalo Bills in 2019; tackle Brandon Parker by the Oakland Raiders in 2018; and scat-back Tarik Cohen by the Chicago Bears in 2017.
Both the MEAC and SWAC receive $1 million for their participation in the Celebration Bowl. The conferences do not send their champions to the NCAA FCS playoffs.