Personality: Dr. M. Alex Wagaman
Spotlight on 2019 Peacemaker of the Year
6/7/2019, 6 a.m.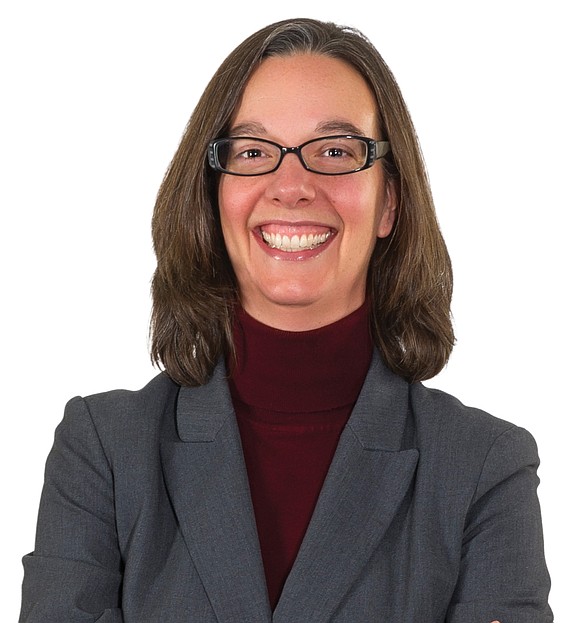 Dr. M. Alex Wagaman, an assistant professor in Virginia Commonwealth University's School of Social Work, is Richmond's 2019 Peacemaker of the Year.
In late May, the Richmond Peace Education Center bestowed the honor on Dr. Wagaman, a founding member of Advocates for Richmond Youth, or ARY, an organization working to end youth homelessness in the Greater Richmond community.
ARY was founded in 2014 with an initial group of 10 young people who had personal experience with homelessness and housing instability, Dr. Wagaman recounts. The team found a lack of resources in Richmond to deal with the issues of homelessness and decided to raise visibility and awareness about youth homelessness as well as develop a body of research knowledge to motivate the community to take action.
Based on recommendations from ARY's research, the organization has undertaken several projects, including a "Drop-In Center," hosted 4 to 7 p.m. every second and fourth Thursday of the month at Commonwealth Catholic Charities, 511 W. Grace St.; "Know Your Rights in Housing," a seminar designed to educate young tenants of their housing rights; "Youth Count," to understand the needs of homeless youths; and "Advocates," to address affordable housing barriers.

"We know that, nationally, in any given year, 1 in 10 young people ages 18 to 25 and 1 in 30 youths ages 13 to 17 experience a period of homelessness," Dr. Wagaman says. "Given Richmond's high rate of poverty, limited affordable housing stock and high eviction rate, it is likely that our rates (in Richmond) mirror or surpass these numbers."
Dr. Wagaman says she never experienced housing instability. Her family moved several times because of her father's work with the Coca-Cola Company. Dr. Wagaman was born in Mobile, Ala., and grew up in Orlando, Atlanta and New Orleans with the moves.
"I was raised to be connected to my community and care about what was happening, care about other folks and have a strong family bond," Dr. Wagaman says.
Her first job as a social worker was working with families experiencing homelessness.
"I remember my first families," she says. "They knew a lot more than I did and they were very gracious in supporting me as I helped them with the issue. That has stuck with me because rarely am I the expert in all things. These people bring a lot to the table and understand how to navigate the world. We just need to make spaces for them to make decisions for their lives. Society needs to provide access to resources instead of believing their homelessness is a result of bad choices."
Dr. Wagaman says she sees justice and peace inextricably linked.
"When I work with young people who begin to see and believe in their capacity for social change, I have no doubt that it shifts the way that they interact with one another and their communities," she says. "And I see it, in turn, shift the way that their communities view and interact with them."
Meet this week's Personality, community advocate and peacemaker, Dr. M. Alex Wagaman: