Jazz pianist, professor and family patriarch Ellis Marsalis Jr. dies at 85 of complications from coronavirus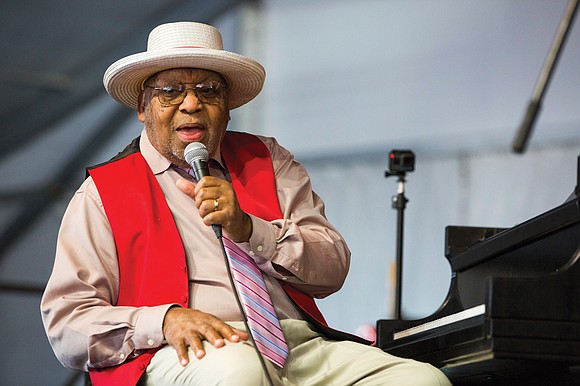 NEW ORLEANS - Ellis Marsalis Jr., the jazz pianist, professor and patriarch of a New Orleans musical clan, died late Wednesday, April 1, 2020, from pneumonia brought on by coronavirus, leaving six sons and a deep legacy. He was 85.
"My dad was a giant of a musician and teacher, but an even greater father. He poured everything he had into making us the best of what we could be," said Branford Marsalis.
Four of the jazz patriarch's six sons are musicians: Wynton, a Pulitzer- and Grammy- winning trumpeter, is America's most prominent jazz spokesman as artistic director of jazz at New York's Lincoln Center. Branford, a saxophonist, has won three Grammys, led "The Tonight Show" band and toured with Sting. Delfeayo, a trombonist, is a prominent recording producer and performer. And Jason, a percussionist, has made a name for himself with his own band and as an accompanist. Ellis III, who decided music wasn't his gig, is a photographer-poet in Baltimore. Their brother, Mboya, has autism.
Mr. Marsalis' wife, Dolores, died in 2017.
"Pneumonia was the actual thing that caused his demise. But it was pneumonia brought on by COVID-19," Ellis Marsalis III told the Associated Press.
He said he drove March 29 from Baltimore to be with his father, who was hospitalized on March 28 in Louisiana, which has been hit hard by the virus' outbreak. Others in the family spent time with him, too.
"He went out the way he lived: embracing reality," Wynton tweeted, alongside pictures of his father.
Branford's statement included a text he said he got from Harvard Law Professor David Wilkins: "We can all marvel at the sheer audacity of a man who believed he could teach his black boys to be excellent in a world that denied that very possibility, and then watch them go on to redefine what excellence means for all time."
In a statement, New Orleans Mayor LaToya Cantrell said of the man who continued to perform regularly until December, "Ellis Marsalis was a legend. He was the prototype of what we mean when we talk about New Orleans jazz. He was a teacher, a father, and an icon – and words aren't sufficient to describe the art, the joy and the wonder he showed the world."
Because Mr. Marsalis opted to stay in New Orleans for most of his career, his reputation was limited until his sons became famous – Wynton has won nine Grammys and been nominated 33 times – and brought him the spotlight, along with new recording contracts and headliner performances on television and on tour.
The Marsalis "family band" seldom played together when the boys were younger but went on tour in 2003 in a spinoff of a family celebration, which became a PBS special when the elder Marsalis retired from teaching at the University of New Orleans.
Harry Connick Jr., one of Mr. Marsalis' students at the New Orleans Center for the Creative Arts, was a guest. He's one of many now-famous jazz musicians who passed through Mr. Marsalis' classrooms. Others include trumpeters Nicholas Payton and Terence Blanchard, saxophonists Donald Harrison and Victor Goines and bassist Reginald Veal.