Richmond native Dorothy Height to be honored on postage stamp
12/2/2016, 6:46 a.m.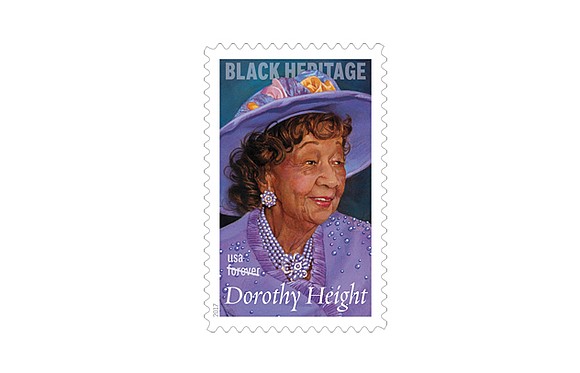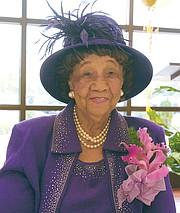 Richmond native Dorothy Height, who devoted her life to fighting for racial and gender equality, will be honored on a new postage stamp, the U.S. Postal Service has announced.
Her likeness will be featured on the 40th stamp in the Black Heritage series, the Postal Service stated Tuesday in announcing new stamps. Her stamp will be released early next year.
The stamp uses Thomas Blackshear II's portrait of Ms. Height as she appeared in 2009.
Ms. Height, who died in 2010, was best known for her 40 years of service as president of the Washington-based National Council of Negro Women.
"Although she rarely gained the recognition granted her male contemporaries, she became one of the most influential civil rights leaders of the 20th century," according to the council.
She worked with the likes of Dr. Martin Luther King Jr. and Congressman John Lewis on civil rights initiatives, particularly those focused on reducing unemployment, improving literacy and increasing voter participation.
She founded the National Women's Political Caucus with Gloria Steinem, Shirley Chisholm and Betty Friedan in 1971 and was the 10th president of Delta Sigma Theta Sorority.
She was a founder of African-American Women for Reproductive Freedom and chaired the executive committee of the Leadership Conference on Civil Rights.
The U.S. Postal Service's Black Heritage stamp series began in 1978 with a stamp that honored Harriet Tubman and has since paid tribute to 39 other African-American leaders and influencers, including such notables as Alvin Ailey, James Baldwin, Sojourner Truth and Malcolm X.