Nonprofits to provide eye screenings, eyeglasses to RPS students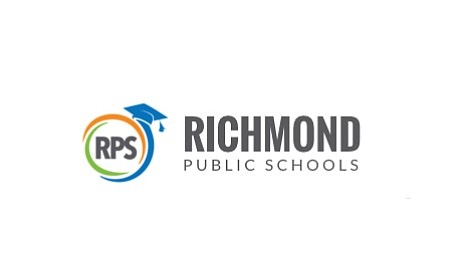 Students at Redd Elementary School in Richmond are the first to benefit from a new effort to ensure every city student who needs glasses has them.
Over the next weeks and months, national nonprofits Conexus and Vision To Learn will provide free screenings to virtually every student in Richmond Public Schools, and expects to provide exams and eyeglasses to at least 7,000 students.
Richmond is the latest city to benefit from the work of the nonprofit, which has assisted in 200 cities across the country.
Gov. Terry McAuliffe and Richmond Mayor Levar M. Stoney announced the program last Friday at Redd Elementary, where they met with students who now have glasses.
During October, Redd's 389 students were screened, with 104 receiving eye exams after potential vision problems turned up during the screenings. The result: 97 students were prescribed glasses, which were distributed during the visit by the mayor and governor.
Officials could not say why eyeglasses are such a big need in Richmond. Many of the students screened under the program are covered for eye exams and glasses through Medicaid and the Children's Health Insurance Program.
Mayor Stoney strongly supports the initiative.
"If you can't see, you can't read. And if you can't read, you can't succeed," he said.
"Richmond is grateful for this partnership and proud to be the first Virginia community in which every child, K-12, will be provided the glasses they need to achieve inside and outside of the classroom."
Conexus, which is based in Chesterfield County, is providing the screenings, while Vision To Learn, based in California, is providing the follow-up eye exams and glasses if needed.
"As a longtime provider of vision screenings to students in Richmond, Conexus knows that thousands of RPS students need an eye exam and glasses. This partnership will help those students get the help they need," said Roxane G. Gilmore, chair of the Conexus board and wife of former Gov. Jim Gilmore.
"We serve kids in more than 200 cities from Baltimore to Honolulu," said Austin Beutner, Vision To Learn's founder and board chair. "We're delighted to add Richmond to the places we serve."
The cost of the initiative is being covered with funding from the Chan Zuckerberg Initiative, the Eli and Edythe Broad Foundation, the Robins Foundation and the Richmond Community Foundation.
"Launching this program in Richmond is the first step toward ensuring that our students have all of the tools they need to succeed in the classroom," Gov. McAuliffe said.
A state law that took effect July 1 allowed for nonprofit groups to provide the vision screenings required in public schools by the state Department of Education. Students' vision must be tested in kindergarten, in second or third grade, and in seventh and 10th grade. The change allowed for the use of advanced screening technology available currently, officials said.
"Across the Commonwealth, an estimated 100,000 students lack eyeglasses," Gov. McAuliffe said. "That's why the work of organizations like Conexus and Vision To Learn is so critical. Through efforts like these, we can help thousands more students" learn and become prepared to play a positive role in the future.