Hal Greer, Philadelphia 76ers all-time scorer, dies at 81
4/29/2018, 2:10 p.m.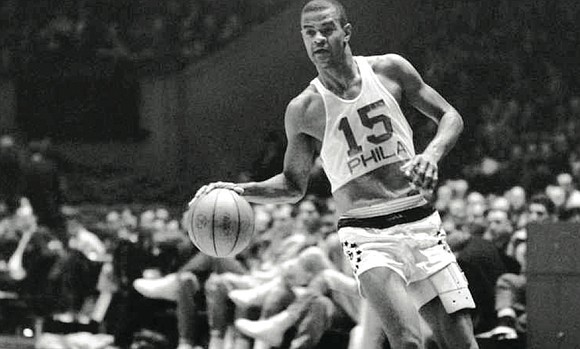 Hal Greer, the Philadelphia 76ers' all-time scorer and a member of the Naismith Memorial Basketball Hall of Fame, has died.
Mr. Greer died Saturday, April 14, 2018, at age 81 following a brief illness at his home in Arizona.
A native of Huntington, W.Va., Mr. Greer became the first African-American to play for Marshall University, his hometown school.
Following an outstanding career at Marshall, the 6-foot-2 guard went on to play 15 NBA seasons with the Syracuse Nationals from 1958 to 1963, and the Philadelphia 76ers from 1964 to 1973. Syracuse moved its franchise to Philadelphia in 1964. 
Mr. Greer scored 21,586 career points (19.2 average) and made 10 NBA All-Star teams. He was a key man on the 76ers' 1967 team that included Wilt Chamberlain and posted a 68-13 record, the best in league history at the time. 
Mr. Greer, who played in 1,122 NBA games, was famous for his unique style of foul shooting. He took a jump shot for foul shots, saying he was practicing his jump shot when he was shooting free throws, and practicing his free throws while shooting field goals.
It worked for him. His career free throw percentage was 80.1.
The 76ers honored Mr. Greer at their April 16 playoff game and will wear black arm bands with Mr. Greer's jersey number — No. 15 — throughout the playoffs.