Hugh Evans, first HBCU graduate to referee in the NBA, dies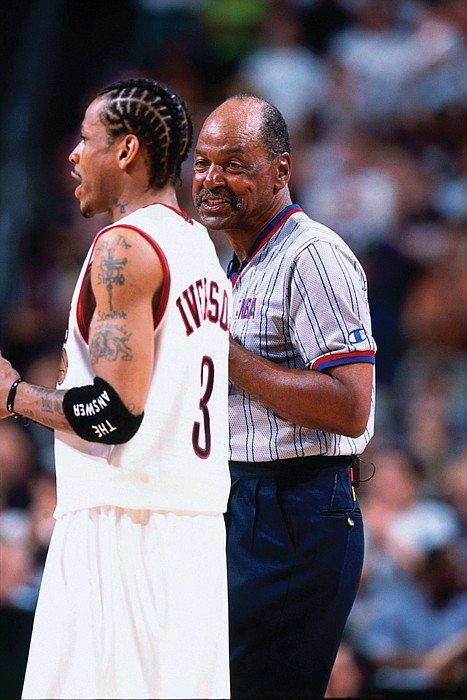 Longtime NBA official and former Richmonder Hubert "Hugh" Evans died Friday, July 8, 2022. He was 81.
His long list of honors includes selection to the Naismith Memorial Hall of Fame.
Mr. Evans will be inducted posthumously into the Hall on Sept. 10 in Springfield, Mass., as part of the Class of 2022.
A native of Bishop, W.Va., Mr. Evans starred in basketball and baseball at North Carolina A&T from 1959 to 1963. He was drafted by the NBA's St. Louis Hawks, but chose baseball instead, and played in the San Francisco Giants' chain.
In 1973 he became the first person from an HBCU to referee in the NBA. He went on to work 1,969 games, including 170 playoff contests, 35 Finals and four All-Star Games before retiring in 2001.
He continued work with the NBA as a supervisor of officials until 2003.
Mr. Evans and his wife, Cathy, lived in the Richmond area from about 1977 to 1998. They had two sons, Aaron and Todd, who starred in football for Richmond Public Schools and went on to play at the University of West Virginia. Aaron Evans was the fullback for the 1988 West Virginia University team that fell to Notre Dame in the Fiesta Bowl. The game was for the college football national championship.
Away from the hard court, Mr. Evans was much involved with the Huguenot Little League in Chesterfield County.
In addition to the Naismith Memorial Hall of Fame, Mr. Evans also is a member of the North Carolina A&T and New York City halls of fame.
He got his start in officiating by working games in the famed Rucker Park Summer League in Harlem.