NBA, HBCU legend Sam Jones dies at 88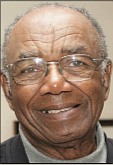 HBCU and Boston Celtics legend Sam Jones died Thursday, Dec. 30, 2021, at his home in Florida. Mr. Jones was 88.
From Wilmington, N.C., Mr. Jones earned All-American honors at North Carolina College at Durham before the school's name changed in 1969 to North Carolina Central University.
A 6-foot-4 guard known for his signature bank shot, Mr. Jones was the first round, eighth overall pick by Boston in 1957.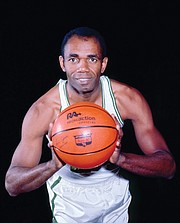 Teaming with such greats as Bill Russell, Bob Cousy, K.C. Jones (no relation), John Havlicek, Tom Heinsohn and Satch Sanders, Mr. Jones was part of 10 NBA championship teams between 1959 and 1969.
As a key component in one of pro basketball's best-ever dynasties, Mr. Jones scored 15,411 points (average of 17.7 points per game) while adding 4,305 rebounds (4.9 per game) and 2,209 assists (2.5 per game). He also was known as a relentless defender on the perimeter.
Mr. Jones' No. 24 jersey was retired in 1969 while he was still an active player. He scored 24 points, matching his number in his final NBA game in 1969, at age 36.
He was a five-time NBA All-Star and was inducted into the Naismith Memorial Basketball Hall of Fame in 1984. He was named to the NBA's 25th, 50th and 75th Anniversary All-Time Teams.
Mr.Jones earned multiple All-CIAA honors and was a consensus small-college All-American.
That was enough for famed Celtics Coach Red Auerbach to make him a first round draft choice—a rare honor for an HBCU athlete at the time.
Few Celtics fans had ever heard of North Carolina College at Durham, but they quickly grew to know and cheer Sam Jones.
In 2015, then-North Carolina Gov. Pat McCrory presented Mr. Jones with The Order of the Long Leaf Pine Award.
If Mr. Jones wasn't the greatest HBCU basketball star of all time, he was close.
Others in contention for that honor might be Willis Reed (Grambling State University), Earl Monroe (Winston-Salem State University), Bob Dandridge (Norfolk State University), Zelmo Beaty (Prairie View A&M University), Bob Love Dick (Southern University), Barnett (Tennessee State University) and Ben Wallace (Virginia Union University).
In looking for a "best ever" tie-breaker, Sam Jones won 10 NBA championships, and that's hard to top.