Hampton opens Saturday against Elizabeth City State
It's official. Deondre Francois is Hampton University's starting quarterback.
Pirates Coach Robert Prunty made the announcement last week that Francois, a touted transfer from Florida State University, is No. 1 on the depth chart.
Francois will make his HU debut in the contest this Saturday, Aug. 31, against Elizabeth City State University at Armstrong Stadium.
"He's just a very cerebral guy," Coach Prunty told the Daily Press. "He's one of those film guys. He'll spend four, five hours watching film. We literally have to run him out of the film room."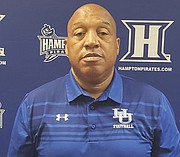 In 25 games at FSU, Francois passed for 6,291 yards and 36 touchdowns. He was the 2016 Atlantic Coast Conference Rookie of the Year. The Florida native was the Seminoles' starting quarterback in 2016 and 2018, while missing 2017 with a knee injury.
Francois is immediately eligible for play at HU as a graduate transfer.
Coach Prunty also named Austin Bradley, a 2018 transfer from Coastal Carolina University, as the top backup quarterback.
HU lost last season's No. 1 quarterback, Delmon Williams, to graduation. Williams passed for 2,035 yards and 22 touchdowns as a senior.
Hampton University, now a member of the FCS Big South Conference after many years in the CIAA and later the MEAC, is coming off a 7-3 season in which it won its final six games.
After facing Elizabeth City State University, Hampton will play Virginia Union University at home on Saturday, Sept. 7.
Elizabeth City State of the NCAA Division II's CIAA was 1-7 last year and 0-6 in the CIAA. ECSU had two games canceled last season due to Hurricane Florence.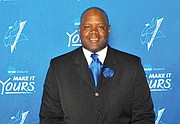 The Vikings are under second-year Coach Anthony Jones, the former coach at Alabama A&M University and a member of the Washington NFL team's 1987 Super Bowl championship team.
Coach Jones' record at Alabama A&M was 83-57 from 2002 to 2013.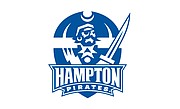 Ship ahoy! Pirates versus Vikings
Hampton University plays Elizabeth City State University, 6 p.m. Saturday, Aug. 31, at Hampton's Armstrong Stadium; game to be televised on ESPN+.