VUU-Hampton football matchup this weekend has history dating to 1906
Virginia Union University is hopeful its 2021 football opener is a carbon copy of the 2019 lid lifter.
To the surprise of many, Coach Alvin Parkers' Panthers thrashed home-standing Hampton University 36-17 on Sept. 7, 2019.
This Saturday, Sept. 4, VUU will return to Hampton's Armstrong Stadium, looking for more of the same. Kickoff is 6 p.m.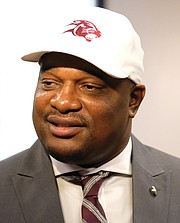 "Anytime a Division II (like VUU) goes against a FCS (Hampton), you get an upset feeling," Coach Parker said. "Technically, they're more equipped.
"But it was what it was," he continued. "You still put 11 guys out there against their 11."
NCAA Division II schools are allowed 36 scholarships. Division I Football Championship Subdivision (FCS) members are permitted 63 scholarships.
Keying VUU's 2019 upset were quarterback Khalid Morris and wide receiver Charles Hall.
In his first game as a Panther, Morris, who is from Thomas Dale High School in Chester, passed for 199 yards with four touchdowns and no interceptions.
Two of the touchdowns, including an 80-yarder, were to deep threat Hall, who finished the night with three catches for 152 yards.
Both Morris and Hall, who went on to lead NCAA Division II in yards per reception, will be back in uniform Saturday against Hampton.
"Charles has had a great camp," Coach Parker said. "We're hoping he can give us exactly what he gave us before, plus some more."
As for Morris, "it's always nice to have a returning quarterback," Coach Parker said.
This is Coach Parker's third season as head coach at his alma mater. The Panthers were 8-2 his first season in 2018 and 7-3 in 2019. Because of the pandemic, VUU has not played since losing a 27-24 heartbreaker to Virginia State University to end the 2019 campaign.
HU is starting its third season under Coach Robert Prunty and he's not receiving much love from Big South Conference pollsters.
In a preseason vote of coaches and officials, the Pirates were picked to finish seventh out of eight teams in the conference.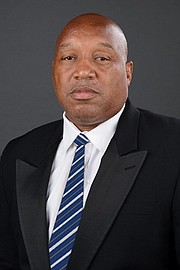 At Big South Media Day, Coach Prunty countered that, saying, "We're going to win some football games that people don't think we'll win."
Quarterback Deondre Francois, the Florida State University transfer who played just one season at HU, is gone, leaving a hole at the most important position. Francois is now playing professionally for the Glacier Boyz of the Fan Controlled Football League.
Dallas Hall, one of Francois' backups in 2019, has returned to HU. Another player battling for the quarterback spot is Isaiah Robinson, a transfer from the University of Maine.
Whoever lines up at quarterback for the Pirates will have an outstanding target in Jadakis Bonds, who was first-team All Big South in 2019. Bonds made 70 catches for 943 yards and 15 touchdowns two years ago.
Like VUU, Hampton sat out the entire 2020 fall and 2021 spring seasons due to COVID-19. The Pirates were 7-3 under Coach Prunty in 2018 when the school was competing as an independent, and 5-7 in 2019 in its first year in the Big South.
The VUU versus Hampton rivalry, starting in 1906 (HU won 6-5), ranks among the nation's oldest. According to the VUU record book, the Panthers, who dominated in the 1970s and 1980s, hold a 41-40-3 edge.
For decades, both schools competed in the CIAA. Hampton left the CIAA in 1991 for the MEAC and, in 2018, departed the MEAC for the Big South.
Until the 2019 game, VUU and HU had not met since 1994.
Saturday's game will be the third of a three-year deal between the HBCUs. The third game, set for 2022, is also scheduled at Hampton.