After 25-year hiatus, VUU Panthers to meet HU Pirates on the gridiron this Saturday
Virginia Union University and Hampton University are about to dust off one of the HBCU's oldest gridiron rivalries.
The VUU Panthers and HU Pirates first met in 1906 and collided nearly every fall until 1994.
Following a quarter-century break, the rivalry resumes Saturday, Sept. 7, at Hampton's Armstrong Stadium with both squads brimming with optimism.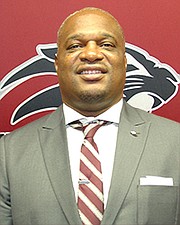 Under Coach Alvin Parker, VUU is coming off an 8-2 season in which the Panthers scored nearly 50 points per game and narrowly missed the NCAA Division II playoffs.
HU was 7-3 a year ago, finishing with six straight wins. Adding to this weekend's excitement, the Pirates will feature quarterback Deondre Francois, a transfer from Florida State University.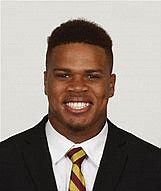 In his debut for HU last Saturday, Francois passed for two touchdowns and ran for another in a 65-7 rout of visiting Elizabeth City State University.
Francois played only the first half as HU out-gained the Vikings 525 yards to 65 yards. The score was 44-0 at halftime.
The VUU coaching staff was present to get an eyeful of their upcoming foe. Now they'll try to turn that scouting report into what would be a noteworthy upset of an FCS opponent.
FCS schools, such as HU, are allowed 63 scholarships; NCAA Division II schools, such as VUU, just 36 scholarships.
Coach Parker has been tight-lipped about his starting quarterback, but the most experienced candidate is E'mond Caldwell, a senior from Sanford, N.C. Waiting his turn for two seasons behind Darius Taylor, Caldwell got into six games in 2018, passing for two touchdowns.
Caldwell is also the holder for place kicker Jefferson Souza, opening possibilities for a seeming kick turned into a pass play.
Both VUU and HU feature dynamic ball carriers.
The Pirates' Shai McKenzie, a transfer from Virginia Tech, rolled for 121 yards and two touchdowns against Elizabeth City State.
VUU answers with powerful Tabyus Taylor, who is coming off a season in which he rumbled for 1,546 yards and 21 touchdowns. The 230-pound Taylor wears the No. 9 jersey and answers to "Engine, Engine No. 9."
The VUU-HU rivalry was snapped following 1994 when the Pirates left the CIAA for the MEAC. The Panthers are still smarting from a 56-6 loss to Hampton in 1994.
Currently, VUU remains in the CIAA while Hampton is now in its second season with the Big South Conference.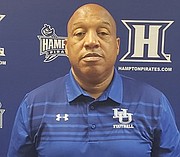 One thing is for sure: VUU Athletic Director Joe Taylor will know plenty of people on both sides of the stadium.
Taylor went 60-19-3 coaching at VUU from 1984 to 1991, and 136-49-1 coaching at HU from 1992 to 2007.
Taylor is in both schools' Hall of Fame.
And what about the initial meeting between VUU and HU on Nov. 17, 1906, during the administration of President Theodore Roosevelt?
The game was played in Richmond with the Pirates winning 6-5.
Look for much more scoring this go-round as the schools meet for the first time in the 21st century.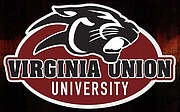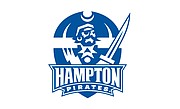 For old times' sake
Virginia Union University plays Hampton University, 6 p.m. Saturday, Sept. 7, at HU's Armstrong Stadium; Greek Night; game to be broadcast on ESPN+