Shootings and homicides up in city, but major crime down 3% from 2018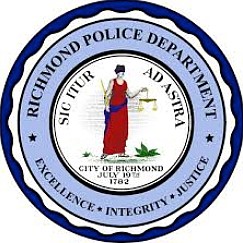 Sixty people as of noon Dec. 31, were fatally shot, bludgeoned or knifed to death in Richmond in 2019, according to city Police Department statistics.
Christmas was especially bloody as three people were reported killed by gunfire on Dec. 25. That includes two men found shot to death in Gilpin Court and a father of five children who was killed at a Shockoe Bottom restaurant when an angry patron shot into the building, also injuring three others.
The total number of homicides in Richmond represents an 11 percent increase over 2018 when 53 people were killed, but still fewer than the most recent peak in 2017 when 66 people were slain.
The homicide numbers added to an uptick in other violent crimes, including reported rapes, robberies of businesses, carjackings and aggravated assaults that left the victims bloody and in serious condition, the police crime data show.
Shootings during aggravated assaults spiked dramatically, according to the data. As of Dec. 29, 266 people had been shot in Richmond during 2019, up 32 percent from the same period a year ago when 201 people were shot during assaults, the data show.
Still, on the bright side, overall major crime in the city — including crimes involving property — declined by about 3 percent from 2018, the data also show. As of Dec. 29, police had documented 9,703 major crimes, 329 fewer than at that point in 2018.
The drop in total major crimes in 2019, according to the police statistics, was the result of fewer bank robberies, a decline in reported robberies of individuals, a reduction in reported domestic assaults and drops in reported burglaries, larcenies and thefts of motor vehicles, mopeds and bicycles.