Jamestown Jackal's Myles Copeland helps save referee's life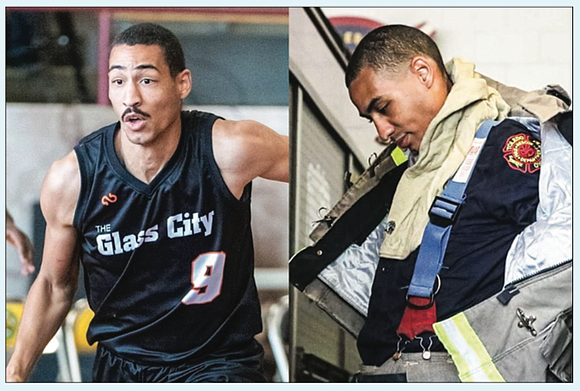 Basketball player Myles Copeland will forever be a hero, even if he never makes another shot.
On June18, Copeland's knowledge of CPR went a long way in saving the life of basketball official John Sculli in Toledo, Ohio.
During the first quarter of a Basketball League semipro game, referee Sculli collapsed with an apparent heart attack. He had no pulse and did not appear to be breathing.
Copeland, who had just gotten off a 24-hour shift as a Toledo fireman, was on the bench for Toledo Glass City in a playoff game against the Jamestown Jackals of Jamestown, N.Y.
Racing to Sculli in his basketball uniform, Copeland applied chest compressions while waiting for paramedics to arrive.
"It was instinctive," said Copeland. "As a firefighter I run to emergencies, not from them."
Copeland, 25, is a former basketball standout at Trine University in Indiana.
Sculli underwent successful triple bypass surgery at a Toledo hospital and is on the road to recovery.
"My heart, literally, goes out to Myles for saving my life," Sculli said from his hospital bed.