VUU hosts Wingate in NCAA Division II this weekend
Fred Jeter | 11/17/2022, 6 p.m.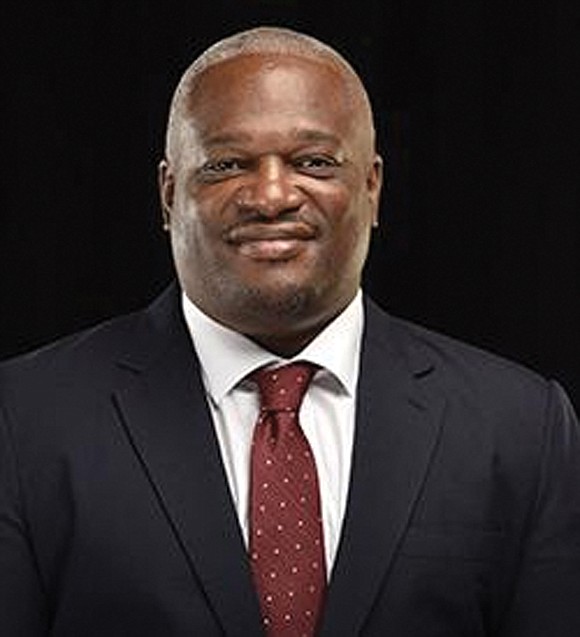 Virginia Union University's reward for a brilliant football season is the right to put on the Maroon 'n' Steel uniforms at least one more time.
Coach Alvin Parker's No. 4 seed Pan- thers will play host to No. 5 Wingate, N.C., Saturday, Nov. 19, in the opening round of NCAA Division II Super Region II.
Kickoff is set for 1 p.m. at Hovey Stadium/Lanier Field. Tickets went on sale Monday on campus.
The winner will advance to play undefeated SIAC champion Benedict on Nov. 19 in Columbia, S.C. Benedict receives a first round bye as the top seed.
The Northsiders sprint into the post-season with a 9-1 record and some gaudy offensive numbers, most notably 43.9 points per outing.
History lesson: The Panthers are 0-9 in previous NCAA playoffs, under three different coaches, going back to 1979.
The most agonizing defeat was in 1982 at frosty North Dakota State. VUU appeared to have the game in control in the closing minutes when Dwayne Drew returned an interception for a long touchdown.
However, a highly controversial "inadvertent whistle" blew the play dead and VUU went on to lose 21-20.
VUU was a clear underdog in each of the previous NCAA assignments. This time it seems different. The Panthers feel like the favorites and have a resume to support such optimism.
VUU has defeated last year's NCAA runner-up, Valdosta State, Ga., last year's quarterfinalist Bowie State and this year's CIAA champ, Fayetteville State.
Uh-oh, more Bulldogs: Having survived the Bowie Bulldogs, finally, this autumn, here come the Wingate Bulldogs.
A private southern Baptist school located near Charlotte, Wingate is 9-2 and a dangerous 6-0 in away games.
The South Atlantic Conference affiliate specializes in defense. Wingate has outscored its 11 opponents, 278 points to 120.
All-American candidate Marquis Fleming has 11 sacks, 122 total tackles and 14 quarterback hurries.
There are two common foes. Wingate defeated Fayetteville State and Shaw of the CIAA in the early season. VUU also defeated both HBCU's.
Wingate's 21st year coach, Joe Reich, is brother of longtime NFL quarterback Frank Reich.
The spoils: VUU tailback Jada Byers is CIAA Offensive Player of Year. Place kicker Brady Myers is Kicker of the Year. And Dr. Parker is Coach of the Year.
Along with Byers and Myers, other first-team All-CIAA picks are offensive linemen Darian Bryant and Justin Meade, defensive end Armonii Burden and punt returner Demetrius Mann.
Second team picks are tight end Kalen Carver, defensive end Isaac Anderson and linebacker Domontay Rhem.
CIAA company: Also named to the Super Region II field is CIAA champion Fayetteville State. The Broncos defeated Chowan, 31-28, for the title before 3,752 fans in Salem and a national aspire TV audience.
Fayetteville is seeded seventh and will play at No. 2 seed Delta State, Miss., on Nov. 19.
In conclusion: Finals of the 28-team tournament will be Dec. 17 in McKinney, Texas. Ferris State, Mich., is the defending champ. Beware: Ferris State also is the Bulldogs.