No November vote voids Urban One's casino contract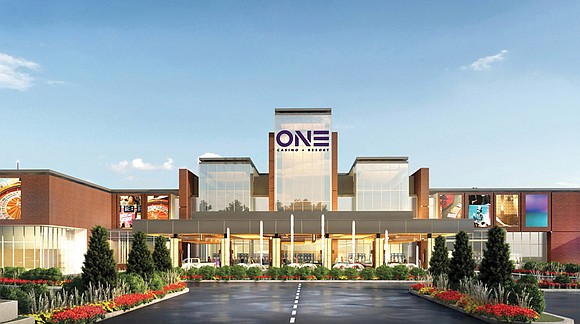 The casino-resort contract that a Maryland-based Black media company had to develop in South Richmond if voters were to approve it is no more.
According to the ordinance that City Council passed last January, Urban One's contract with the city for creating a $562 million gambling mecca, hotel and park has evaporated.
The contract dissolved after a Richmond Circuit Court last month pulled an order for a planned second vote on the project from the November ballot. The court responded to a request from the city, after the company decided it would be best to wait a year.
The contract that council approved and that was signed by representatives of Urban One and the city states that this agreement "shall be void and of no force and/or effect if a majority of those voting do not approve" the November 2022 referendum.
In other words, no vote means no contract.
The referendum was an attempt at a second vote to gain approval for the casino after the first attempt was narrowly defeated in November 2021.
Under the state law awarding casino rights to five cities, Richmond's City Council has wide-ranging authority to award casino rights to anyone it wants – subject to voter approval.
So the council could vote for a third time to select Urban One's subsidiary, RVA Entertainment Holdings LLC, as the potential developer, pass a new ordinance approving a similar contract and send the matter to the voters in November 2023.
That of course assumes the Virginia General Assembly does not throw a monkey wrench into the works during the upcoming session by selecting a competing city, Petersburg, to replace Richmond as the designated casino city for Central Virginia.
However, political strategist Paul Goldman opposes automatically awarding the contract to the Richmond arm of Urban One.
Mr. Goldman's views are significant as he led the Vote No on RVA Casino campaign that credited with defeating the casino in 2021 and also supported the effort to allow Richmond voters a second vote this year.
In his view, Richmond needs to rebid the casino project and allow others to again weigh in rather than automatically awarding the project to Urban One.
"State law does not intend for city officials to treat a casino as something they can simply hand out to their political friends for their own personal reasons," he wrote in a text message Monday.
"The people of RVA deserve to be guaranteed a fair process, free from any hint of favoritism, irrespective of how the vote may go on council or in a ballot referendum," he stated.
Alfred C. Liggins III, president and CEO of Urban One, declined to comment.