VUU readies for show in Ohio against Morehouse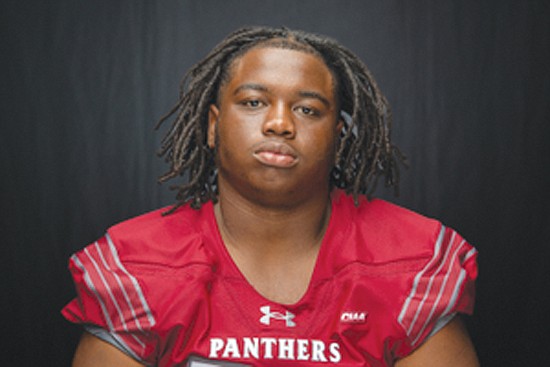 On Sunday, Sept. 3, Virginia Union University will have a national audience watching its performance.
Mark Lawton is among the many Panthers who vow to not let what may be a once-in-a-lifetime chance slip away.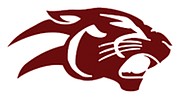 "We plan to put on a show, just like we plan to put on a show every week," said Lawton, now in his third season as VUU's starting center.
"We're blessed to have the opportunity to showcase our program."
Every Panthers' play starts with snap-man Lawton, a 6-foot-2, 280-pound junior from Washington, D.C. who likes being called "Five-Nine," his jersey number.
This will be the season opener for both VUU of the CIAA and Morehouse of the SIAC.
VUU Coach Alvin Parker puts it like this:
"It might be the biggest game Union ever played ... everyone is talking about it."
Several busloads of "Union-ites" are expected to be on hand for the special occasion.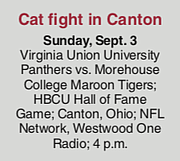 VUU was invited largely on its consistently strong performances under Coach Parker, including a 9-2 worksheet a year ago when the Panthers averaged 41 points and 402 yards total offense per game.
"We showed that we deserved to be invited ... now we need to represent," Coach Parker said.
There was plenty of crackle and pop in last seasons' offense for VUU, with Lawton providing the snaps.
Returning for VUU is All-American running back Jada By- ers, but top receiver John Jiles (40 catches, 16-yard average nine touchdowns) transferred to West Florida and quarterback Jahkari Grant (1,916 yards, 18 TDs) has graduated.
Lawton believes the Panthers'muscular "Movin'Van" offensive line will help the replacements perform just as well.
"We've got a lot of pride in our offensive line," Lawton said. "Games are won in the trenches."
Lawton believes the game in front of national cameras in Canton – and perhaps pro scouts — will help increase awareness of NCAA Division II and HBCU athletes, as well as VUU as a university.
"Five-Nine" adds that it could help with professional opportunities beyond college. Rarely are Division II athletes presented to a national audience on an NFL field.
While the Panthers have performed many times on regional TV channels, this is believed to be their first fully national broadcast.
"We'll be playing not only for ourselves, but also for the school and our fans," Lawton said.