Servant leader Gregory A. Cummings dies at 67
Former MEGA Mentors president assisted thousands of area youths
George Copeland Jr. | 6/1/2023, 6 p.m.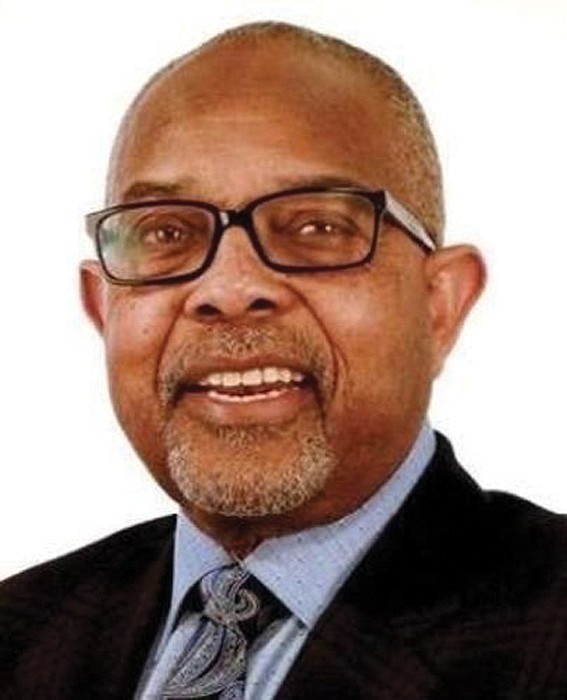 Gregory A. Cummings, a role model for Chesterfield County and Petersburg youths, was memorialized Tuesday at Second Baptist Church in South Side Richmond. He died Saturday, May 20, 2023, at age 67.
Born Oct. 19, 1955, in Holly Hill, S.C. to the late Rev. James P. Cummings and Beatrice M. Cummings, Mr. Cummings was the oldest of five children. Growing up on his family's farm, he learned managerial and leadership skills early in life by running the household when his parents were at work.
Living up to his title, "Second in Charge," Mr. Cummings "enjoyed directing his siblings, which he continued to do so even after they became adults," reads his obituary.
Such leadership traits proved valuable when Mr. Cummings later attended Holly Hill High School, where he served as the yearbook editor, student council president and graduated in the top 10 of his 1973 graduating class.
Mr. Cummings earned a bachelor's degree in mathematics from the College of Charleston in 1978. During the course of his career, Mr. Cummings worked for several businesses and nonprofits, including Philip Morris USA, where he served as a general manager and, at the time of his retirement, was senior vice president of manufacturing.
Outside his professional career, Mr. Cummings devoted much of his time to aiding and uplifting at-risk youths. Some of his most significant contributions were with MEGA Mentors, a Chesterfield County-based organization focused on mentoring children, where he served as vice president, president and board member. Mr. Cummings' work with the organization helped expand its scope, allowing it to reach more than 3,000 students and 14 schools in Chesterfield. For this work, he was honored as one the inaugural members of the Chesterfield County Public Schools Hall of Fame in 2022. He also received the Chester Family YMCA's Youth Devel- opment MLK Jr. Service Award in 2018.
A member of Kappa Alpha Psi Fraternity, Mr. Cummings also co-founded Petersburg Promise, which uses volunteers to support students in the Petersburg school system.
Among the more than 250 online posts expressing condolences for Mr. Cummings, one message, signed "Larry and Sharon," captures his achievements, legacy and persona:
"Greg lit up when he was able to help someone else. From Philip Morris, to MEGA Mentors to the foundations and boards that he was a member—it was all about helping others! A unique and special person. He will be greatly missed."
Mr. Cummings is survived by his mother, his wife, Marilyn, siblings Ronald, Sharon and Patricia, his children, Angel and Omar, and a grandchild.