Baseball players' hits, strikeouts nearly uniform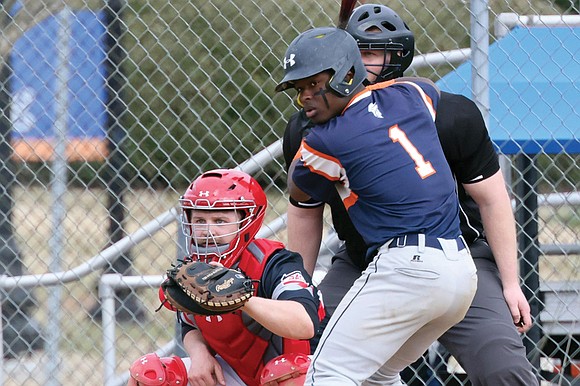 Tahraun Hammond is to Virginia State University baseball what Shohei Ohtani is to the major leagues.
From Japan, Ohtani pitches and hits up a storm for the Los Angeles Angels.He's the best two-way player in baseball history.
Hammond performs similar heroics for VSU Coach Merrill Morgan.
Heading into this month for the 6-4 Trojans, Hammond is now hitting .442 (19 for 43) with nine stolen bases in 10 tries.
On the mound, the 5-foot-9 sophomore from Tappahannock has a 1.72 earned run averages with 22 strikeouts in 15.2 innings.
When he's not pitching, he's a skilled infielder with a powerful throwing arm.
The Trojans have a 44-game mix 'n'match regular season schedule of schools from various conferences. Only Lincoln and Claflin from the CIAA sponsor baseball.
Since there are not enough CIAA teams with baseball programs, VSU will compete at the end of the season for the New South Conference title.
VSU won the New South crown a year ago with Hammond playing a major role in Elizabeth City. Other New South affiliates include Thomas Nelson Community College, Newport News Apprentice School, Mid-Atlantic Christian, N.C., and Salem, W.Va.
Before anyone says "What about Babe Ruth?" regarding two-ways players, here's what happened.
Ruth was primarily a pitcher from 1910 to 1919 with Boston. Once he went to the outfield with the New York Yankees in 2020, the left-hander pitched only five games in 13 seasons.
Ruth was never a full-time hitter and pitcher like Ohtani is now for Los Angeles and Hammond for VSU.