Playwright aims to open hearts and minds with premiere production
Debora Timms | 5/11/2023, 6 p.m.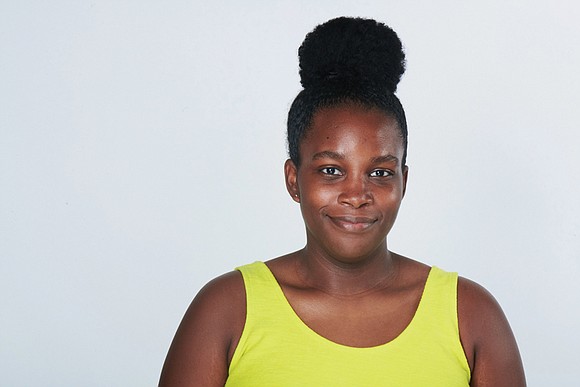 Brittany Fisher left her native Virginia for New York in 2021 to attend Juilliard's Lila Acheson Wallace American Playwrights Program. Now graduated, she is still based in New York, but she never stays away for long.
Her family won't let her.
"My whole family is still here and they definitely guilt me into coming back very often," the playwright laughed during a recent phone interview.
"My grandpa, who had a big hand in raising me, is 93. He's my bestie, so I try to come back and see him as much as possible."
This time, Ms. Fisher has an extra reason to be back in Richmond – the play she wrote. "How to Bruise Gracefully" has already won a 2021 Kennedy Center award and it was a finalist in the 2022/23 Alliance/Kendeda National Graduate Playwriting Competition. Now it's about to have its world premiere.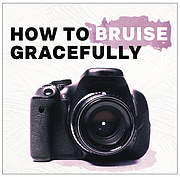 "This is my very first production, so it is very special to be able to share it with the Richmond community where I grew up," Ms. Fisher said.
When the production by Cadence Theatre, in partnership with Virginia Repertory Theatre, opens on May 12, it will be a "full circle moment" for Ms. Fisher. The story was born during her participation in Cadence's inaugural Chris and David Lindsay-Abaire's Pipeline New Works Fellowship Program in 2018. As it grew, director Melissa Mowrey and actor Nena Nicole were involved in its first reading and now they're part of taking it to the stage.
Ms. Nicole, a Richmond native, spoke by phone about reprising the role of Vi, a young YouTuber with a secret. What starts as a typical day becomes an exploration of trauma, resilience, human connection and bodily autonomy through the stories and experiences of women.
"There is an honesty and a truthfulness to the writing," Ms. Nicole said. "I ultimately wanted to do this because Vi's so real. I really resonate with her."
Telling the story in that honest way was very important to Ms. Fisher – for herself, but also for the story's potential to get people thinking and talking.
"I hope people will keep an open mind. I want them to see the call to action that's in the play," she added. "I believe if you see or hear a story that moves you, well that is the beginning ground for people to become an advocate for others."
"How to Bruise Gracefully" will be presented at the Libby S. Gottwald Playhouse from May 12-21. For tickets or more information visit www.domin- ionenergycenter.com/events/detail/how- to-bruise-gracefully and use the code GRACE25 to get tickets for $25 (before fees). Special pricing is applicable to online purchases only.