VUU defeats Shippensburg 60-56
Power drives Panthers' 'Wizard of Os'
Fred Jeter | 11/17/2022, 6 p.m.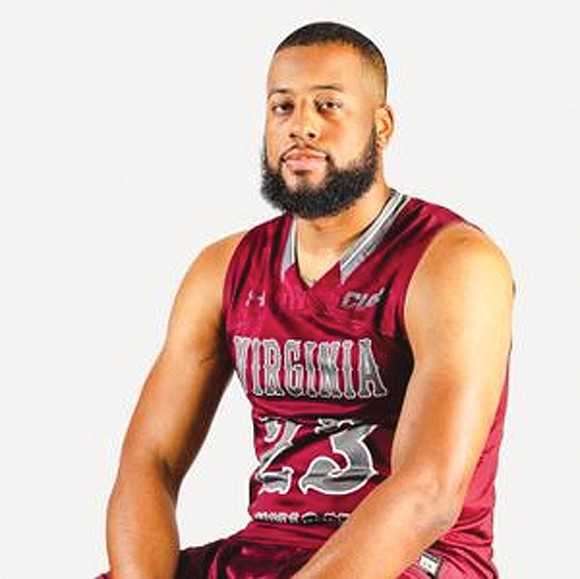 Call this Robert Osborne's encore season.
It would take a lot for the Virginia Union University senior to top what he did a year ago — but he just may.
The 6-foot-5, 230-pound power forward out of Hermitage High posted a pair of double-doubles as the Panthers started this season 2-0.
"The Wizard of Os" had 19 points and 11 rebounds in a 60-56 win over Shippensburg and 16 points and 13 boards in a victory against Millersville. This came in the CIAA vs. Pennsylvania Challenge Nov. 11-12 at Virginia State.
As a junior, Osborne made All-CIAA and was the MVP of the CIAA tournament in Baltimore.
While the Panthers were relying on something "old," Osborne, VSU unveiled something "new," a pair of talented transfers.
Zach Newkirt and Tremere Brown were difference makers as the Trojans topped Millersville 72-63 and Shippensburg 76-71 at its Multi-Purpose Center.
A 6-foot-1 transfer from Central Connecticut State, Newkirk led VSU with nine assists vs. Millersville and in scoring with 19 points against Shippensburg.
Brown is a 6-foot-8 inside operator who came to Ettrick as junior from Wallace State, Ala., Community College. Brown totaled
27 points, eight rebounds and two blocked shots in the opening triumphs.
While the outcomes were encouraging, attendance was poor for the two nights. VSU drew 567 the first night and 425 the second night in the 6,000-seat facility. Crowd counts for the VUU games were 359 and 258.